Saxophonist Scotty Stepp and University Band Perform Sunday
March 2, 2015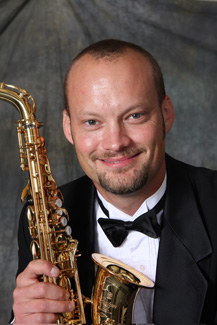 Saxophone soloist Scotty Stepp will join the DePauw University Band, led by Craig Paré, in a performance of Evan Chambers's blues-inspired Concerto for Alto Saxophone and Band this Sunday, March 8, at 3 p.m. in the Green Center's Kresge Auditorium.
The ensemble will open the concert with two English masterpieces -- Philip Sparke's Overture for Woodwinds and Ralph Vaughan William's Toccata Marziale. Stepp, who directs the DePauw School of Music saxophone studio, will then take the stage to perform an untraditional, but exhilarating concerto by the up-and-coming American composer Evan Chambers.
"[Stepp] owns this piece as a player in blues and jazz," says Dr. Paré. "To step back and hear him play is always impressive, but to collaborate with him is a great challenge not only for the students, but for me as well."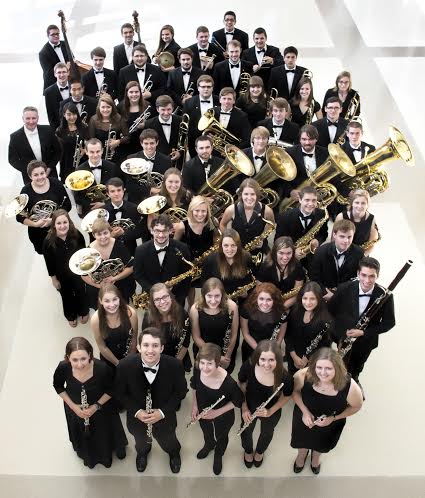 Other works on the program include Charles Ives's Country Band March, recent 21st-century composer-in-residence Roberto Sierra's "Tumbao" (from Sinfonia No. 3 "La Salsa") and Alberto Ginastera's spirited Danza Final.
General admission to DePauw University Band concerts is $3. Tickets for seniors, children and all students are free. To obtain tickets, visit www.depauw.edu/music/tickets or stop by the Green Center box office, located at 605 S. College Avenue (Monday–Friday 12–4 and 6-8 p.m. and Sunday noon–8 p.m.).
Back