J.C. Pankratz '12 is 2015 National Playwrights Conference Finalist
April 30, 2015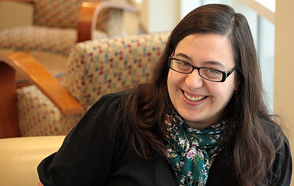 Joan Catherine "J.C." Pankratz, a 2012 graduate of DePauw University, is among the 60 finalists of the 2015 National Playwrights Conference of the Eugene O'Neill Theater Center in Connecticut. She was honored for her play, Redeemer Mine. More than 1,300 works were entered in the competition.
A synopsis of Redeemer Mine states, "Gloria returns home after her sister is caught cremating their mother, the prophet of the local small-town doomsday cult, in the backyard of their Wyoming farmhouse. Gloria must sift through the mess, reconnect with her sister, and figure out just where the rest of the family went."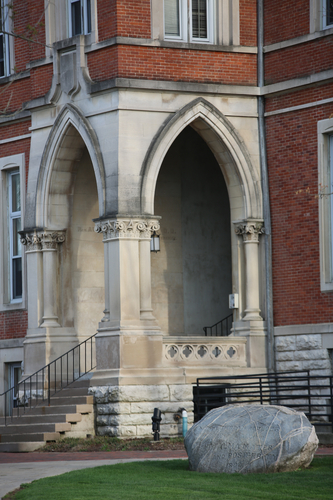 A full list of finalists is available here; Pankratz's profile is here.
J.C. Pankratz previously finished second in the Jean Kennedy Smith Playwriting Award competition for her play, Joyless Eye. The award is presented by the Kennedy Center American College Theater Festival's Michael Kanin Playwriting Awards. The Jean Kennedy Smith Playwriting Award is offered for the outstanding student-written script that explores the human experience of living with a disability.
Her work has been seen at staged readings courtesy of Seattle Theatre Works, the Pocket Theatre, Seattle Playwrights Circle, and Gadfly Theatre Productions of Minneapolis.
An English (writing) major and women's studies minor at DePauw, Pankratz was one of four national finalists in 2012 for the John Cauble Award for Outstanding Short Play.
Back