Today is 'Melissa Long '80 Day' in Fort Wayne
June 25, 2015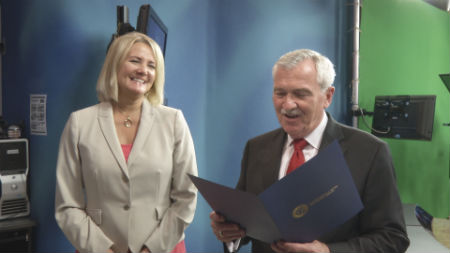 "It was very touching, and I loved it to pieces," Melissa Long said today after the mayor of Fort Wayne, Indiana, declared today "Melissa Long Day" in the city. Long, a 1980 DePauw University graduate who has been a television news anchor in Fort Wayne for more than thirty years, is retiring from WPTA-TV at the end of the year.
"Highlights of her outstanding career include countless interviews, reports and awards," noted the proclamation presented by Mayor Tom Henry, who also noted Long's "lifelong commitment community (which) has taken many forms." Long has served on the boards of the YWCA, Fort Wayne Children's Zoo, Audiences Unlimited and the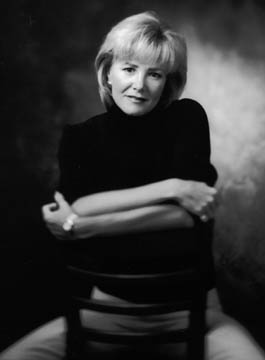 Youth Arts Council, among other organizations, and has been active in local theatre productions. (top photo shows the mayor reading the proclamation to Long)
Read more, and see video, at the station's website.
A communication major at DePauw, after graduation Melissa (Hunter) Long began her professional career at Fort Wayne's WGL radio. She became noon anchor of NBC-TV affiliate WKJG in 1984. After leaving the business for several years to raise her two sons, she joined WPTA as a freelancer in 1992, then was promoted to morning co-anchor and, in 1995, became the station's evening anchor.
Back