Cynthia Vernon '76 is COO of Monterey Bay Aquarium
July 1, 2015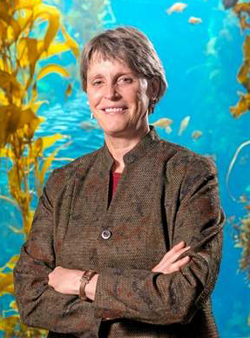 Cynthia L. Vernon, a 1976 graduate of DePauw University, has been appointed chief operating officer of California's Monterey Bay Aquarium.
"With the aquarium since 2001, Vernon most recently served as vice president of education and guest programs," reports the Monterey County Herald. "Her new position will consolidate all of the aquarium's on-site public programs under her unified leadership, making her the No. 2 position behind Executive Director Julie Packard. Vernon will be in charge of exhibits, husbandry, facilities, education, guest experience and visitor research and evaluation."
The newspaper notes that Vernon holds a bachelor's degree in zoology from DePauw and a master's in biology from the University of Wisconsin-Milwaukee. She's previously been curator of education at Fort Wayne Children's Zoo and director of communications at Brookfield Zoo.
Read more here.
Back