Bobby Frederick '04 Takes Post at National Grain and Feed Association
September 23, 2015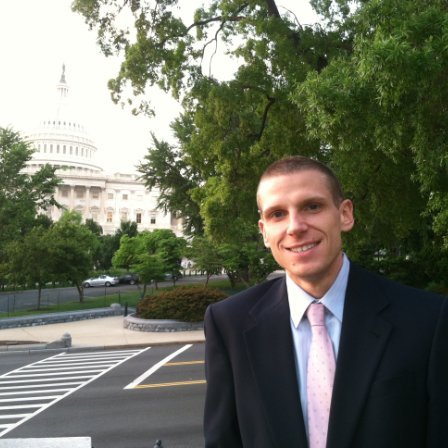 Robert C. "Bobby" Frederick, a 2004 graduate of DePauw University, will become director of legislative affairs and public policy for the National Grain and Feed Association (NGFA). He currently is legislative director for Rep. Rodney Davis (R-Illinois). Frederick will assume his new job on September 28.
As a congressional aide, "Frederick has spearheaded the congressman's wide-ranging legislative agenda, including serving as his lead staff member for agricultural biotechnology and research issues, as well as rail, waterway and surface transportation policy," notes an announcement. His more than 11 years of experience on Capitol Hill includes previously serving under Illinois congressmen Tim Johnson and Bobby Schilling.
"As NGFA director of legislative affairs and public policy, Frederick will serve as the Association's principal policy advocate on Capitol Hill, and be intimately involved in developing and executing the association's overall legislative strategy. He will assume leadership in working on agricultural biotechnology issues, and serve as principal staff liaison to NGFA's Biotechnology Committee. He also will be leading NGFA's staff efforts on inland waterway and port issues, and serve as principal staff liaison to the Waterborne Commerce Committee. In addition, he will be responsible for operating Grain and Feed PAC."

"We're extremely fortunate to find someone with Bobby's background, expertise and effectiveness on issues important to the grain, feed and processing industry to serve in this extremely important role," said NGFA President Randy Gordon. "His reputation for conscientiousness, dedication, thoroughness and fairness, combined with the respect with which he's viewed by both Republican and Democrat congressional offices, will be tremendous assets as the NGFA pursues the industry's legislative goals."
A political science major at DePauw, Bobby Frederick received a certificate in political management and political action committees from George Washington University and was a fellow at the John C. Stennis Center for Public Service Leadership in Washington.
Read more here.
Back