Rockne Brubaker '78 Brings Talents to Mississippi Hospital
October 9, 2015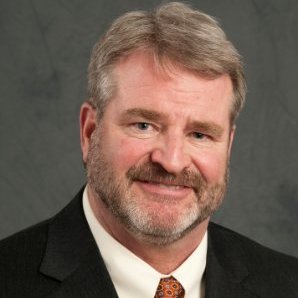 "For Dr. Rockne Brubaker, the intimacy of community medicine in Greenwood provides a welcome change after a career in large urban hospitals," begins a story in Mississippi's Greenwood Commonwealth. "Brubaker, 59, is Greenwood Leflore Hospital's new otolaryngologist, or ear, nose and throat doctor," writes Nick Rogers. The piece notes that "he attended DePauw University, where he played linebacker on the football team."
"At Loyola we were taking care of heart transplant patients, people with fungal infections in the brain," he tells the newspaper. "It was just stressful medicine, and I wanted to get back to servicing the community."
A 1978 graduate of DePauw, Brubaker comes to the post from the Chicago area, where he was an assistant professor of otolaryngology at the Loyola University School of Medicine and was in private practice. He was a zoology (biology) major and Rector Scholar as an undergraduate and earned his M.D. from Rush Medical College of Rush University Medical Center.
Access the article here.
Brubaker's sons Rockne Jr. and Collin are competitive figure skaters. Learn more in this previous story.
Back