DePauw Now #4 in US in Providing Opportunities for Students to Study Abroad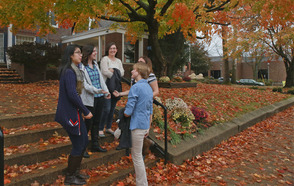 November 18, 2015
The 2015 Open Doors Report on International Educational Exchange finds that DePauw University is ranked #4 among the nation's four-year baccalaureate colleges for the number of students studying abroad during the 2013-14 academic year, up one spot from last year, and is third in the number of students participating in short term study abroad experiences.
The report, published annually by the Institute of International Education in partnership with the U.S. Department of State's Bureau of Educational and Cultural Affairs, finds that 520 DePauw students studied abroad during the 2013-14 year.
The latest Open Doors assessment finds the number of international students at U.S. colleges and universities had the highest rate of growth in 35 years, increasing by ten percent to a record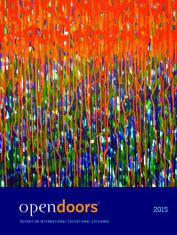 high of 974,926 students in 2014-15. The United States hosts more of the world's 4.5 million globally mobile college and university students than any other country in the world, almost double the number hosted by the United Kingdom, the second leading host country.
The report also found the number of U.S. students studying abroad increased by five percent, the highest rate of growth since before the 2008 economic downturn. While study abroad by American students has more than tripled in the last two decades, reaching a new high of 304,467, still only about 10 percent of U.S. students study abroad before graduating from college.
"International experience is one of the most important components of a 21st century education," according to IIE President Allan E. Goodman. "Studying abroad is one of the best ways undergraduate and graduate students gain the international experience necessary to succeed in today's global workforce. And studying in another country prepares students to be real contributors to working across borders to address key issues in the world we share."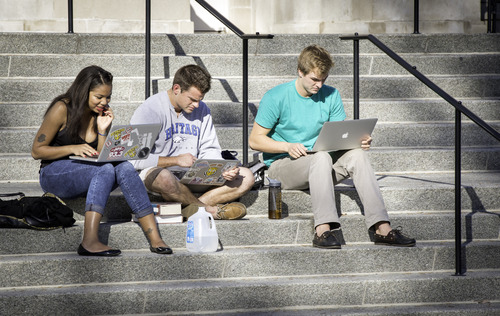 Evan Ryan, Assistant Secretary of State for Educational and Cultural Affairs, adds, "it is critical that we continue to make study abroad more accessible. These exchanges strengthen ties between the United States and countries around the world. By increasing accessibility to study abroad, we are investing in our future and providing a forum to solve global challenges."
Learn more here.
Back