Rachel Walsh '08 on 'Forty Under 40' List
December 19, 2015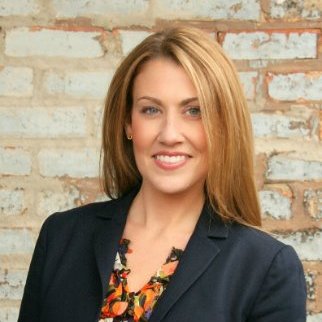 Rachel E. Walsh, senior director of meetings and education for Chicago-based Sentergroup and 2008 graduate of DePauw University, is among the Association Forum of Chicagoland's "Forty Under 40." The organization, with more than 4,000 members, works to advance the professional practice of association management.
"In college, I was fortunate enough to have the chance to do internships that exposed me to meeting planning and the association world, including time at a meeting planning company and at the Indianapolis Convention and Visitors Association," Walsh says. "I did not have the slightest idea what I would do post-graduation, so these job opportunities opened my eyes to a new career path. A DePauw alumnus connected me to Association Forum of Chicagoland as a place to look for job postings. I was not only able to further educate myself about associations through Association Forum's website, but it's there that I found my first job after college at Sentergroup, where I still work today. From Day One, I loved that no two days are the same and that I have a chance to make an impact on people's lives."
A communication major and sociology minor at DePauw, Walsh advises young professionals to "be flexible. Be open to change in every aspect of your life. The ability to be nimble and adapt to new situations quickly has served me well."
Read more here.
Back