'Music of the 21st Century' Festival Honors Composer Gabriela Lena Frank
February 11, 2016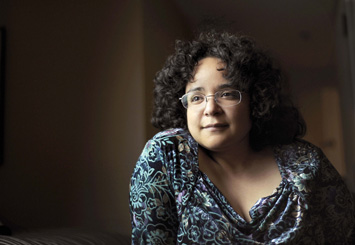 DePauw University's 14th annual "Music of the 21st Century" festival will recognize the work of composer Gabriela Lena Frank, who will travel to Greencastle for a guest residency with the School of Music, February 15–19, 2016. The native Californian's music, which synthesizes her varied ethnic backgrounds, has won her both a Latin Grammy Award for best Contemporary Classical Music Composition in 2009 for Inca Dances and a 2011 Grammy Award nomination for Best Classical Crossover Album.
The five-day festival, underwritten through the generous support of 1969 DePauw graduates Robert A. and Margaret A. Schmidt and coordinated by DePauw School of Music professor Carla Edwards, brings some of the world's most celebrated composers to the Green Center for the Performing Arts each year. The innovative series provides invaluable opportunities for personal interaction with major artists allowing students and faculty to study, perform and share with audiences the music of our time. Previous composers-in-residence have included John Corigliano, Jake Heggie, Joan Tower, Libby Larson and Roberto Sierra.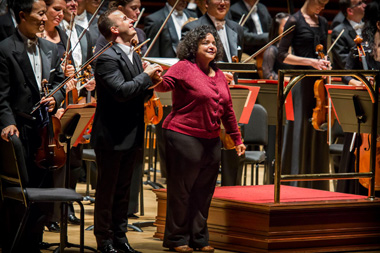 Frank will begin her residency with coaching sessions on Monday and Tuesday in preparation for three public performances. The first of these events, 7:30 p.m. Tuesday, Feb. 16, at Music on the Square (21 N. Indiana Street), will be presented in the venue's popular "Club M2" format and will include a performance of the composer's multi–movement work Hilos by the DePauw Chamber Players. (at left: Composer Gabriela Lena Frank with the musicians of the Philadelphia Orchestra following the world premiere of her Concertino Cusqueño in 2012)
The weekly Student Recital Hour, on Wednesday, Feb. 17 at 10:20 a.m. featuring "A Conversation with Gabriela Lena Frank" moderated by composition faculty member Scott Perkins, also allows an opportunity for audience Q&A.
A performance on Thursday at 7:30 p.m. in Thompson Recital Hall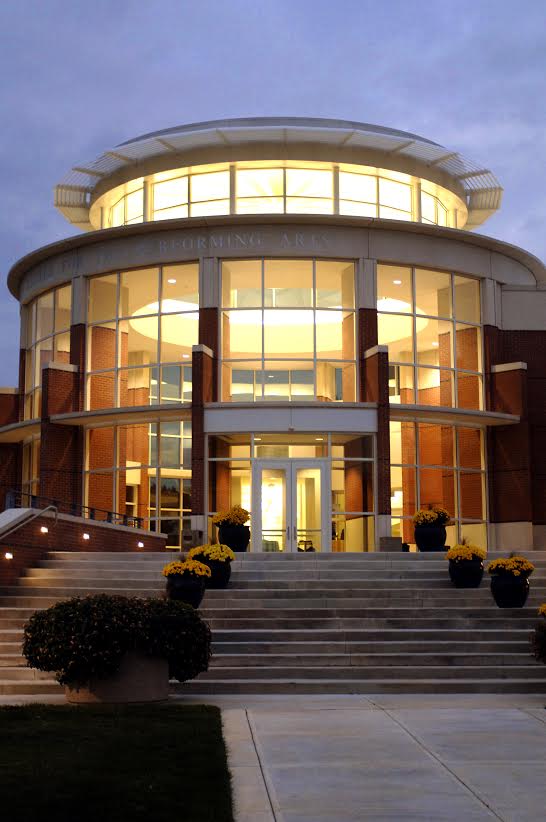 will focus on Frank's smaller chamber works and feature Adagio at Dusk, which the composer will perform with faculty pianist May Phang.
For Friday night's gala closing concert, which will be followed by a reception with the artists, the DePauw University Orchestra, Band and Choirs will present Frank's compositions for large ensembles, including her choral work Hombre Errante conducted by Kristina Boerger.
Born in Berkeley, California, Frank studied piano at Rice University followed by studies in composition at the University of Michigan. Her musical style, drawn from her Peruvian, Chinese and Lithuanian ancestry, conveys a deep search for identity. The Kronos Quartet and the Silk Road Project are among the many major ensembles that have commissioned Frank. She has also served as composer–in–residence for the Aspen Music Festival and the Indianapolis Symphony.
On a previous visit to Indiana in 2008, Frank not only composed Peregrinos -- commissioned by the Indianapolis Symphony Orchestra and based on stories told by Latino immigrants in the area -- but she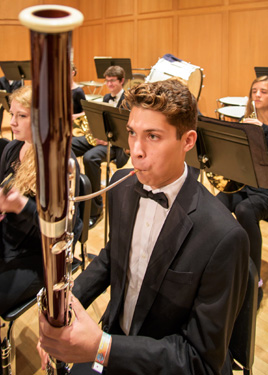 also worked with student musicians, including Kevin Salinas '18 (pictured at left), now principal bassoonist with the DePauw University Orchestra.
"I was a member of the Latino Youth Collective of Indianapolis, where [Frank] met my brother Irving and me. She ended up writing the second movement of her piece about us, inspired by our Hispanic heritage," the sophomore said.
"My favorite aspect of her music is how she is able to imitate the Latin American instruments she listened to while living in South America," noted Salinas, who looks forward to performing Frank's Three Latin American Dances during the Gala Closing Concert on Friday.
Festival passes to "Music of the 21st Century" are available for $10 and include all performances, coachings and panels. Passes may be purchased online (music.depauw.edu) or at the Green Center's box office (605 S. College Avenue), which will be open one hour prior to each performance.
Back