Colorado Broadcasters Association Honors Dan Lucero '08
March 12, 2016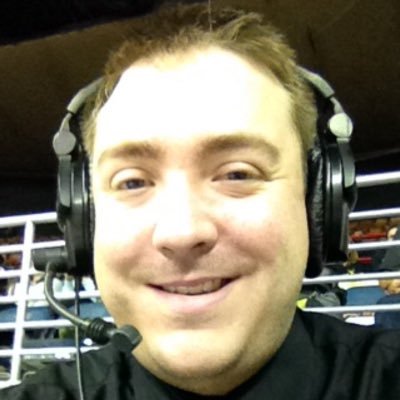 Dan Lucero, sports director for Media Logic Radio's KSTC/KATR in Sterling, Colorado, and 2008 graduate of DePauw University, is the recipient of the 2015 award for "Best Sports Coverage" from the Colorado Broadcasters Association. He was honored for his play-by-play coverage of Sterling High School athletic contests.
Lucero was a history major, communication minor and Media Fellow at DePauw, where he was active with WGRE and The DePauw. An article in the Sterling Journal-Advocate notes the award, and that Lucero spent his boyhood listening to games and dreaming of a career as a sportscaster.

"I used to go to bed early when I was kid so I could listen to the Denver Nuggets and the Colorado Rockies on the radio," he tells the newspaper. "I've always been fascinated with the guys behind the microphone. Those guys were as much my heroes as the players were. It's something I knew I wanted to do from a very young age."
Of the award, he says, "It means a lot. I've never put myself up for one of these awards in any other of my career stops. To be chosen is really flattering. I think everybody could use a little affirmation, no matter what line of work they find themselves in. It's nice to hear that from an organization like the Colorado Broadcasters Association. It means a great deal. It was a very exciting moment for me."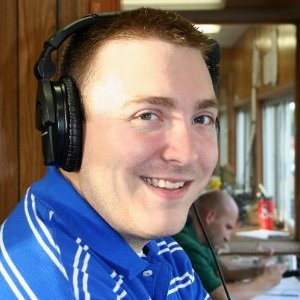 You'll find the full text at the paper's website.
Lucero previously worked for KGSO/KQAM in Wichita, Kansas; ESPN Radio in North Platte, Nebraska; and Worland, Wyoming's KKLX/KWOR.
In January 2006, when he was a DePauw sophomore, Dan Lucero was featured in a USA Today article. A WGRE report he contributed to was a finalist for a national 2005 Mark of Excellence award from the Society of Professional Journalists. Read more here.
Back