Sophomore Robert Sherman to Spend Summer Broadcasting Kenosha Kingfish Games
April 14, 2016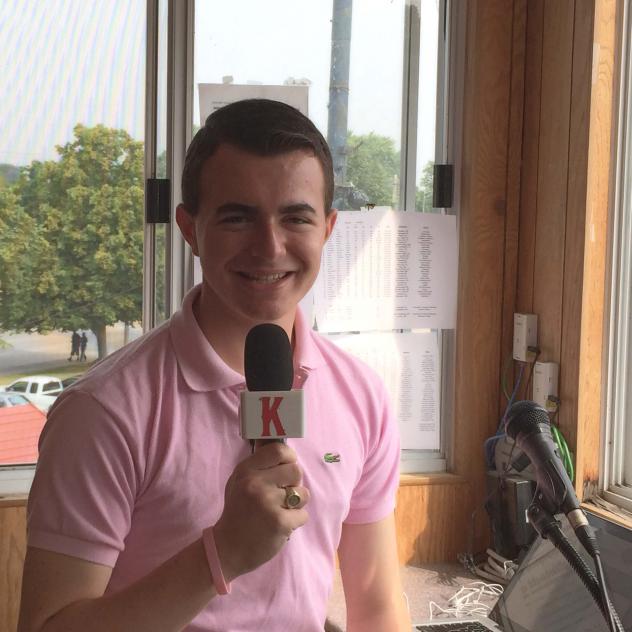 "The Kenosha Kingfish are pleased to announce the return of radio broadcaster, Robert Sherman, to the broadcast booth this upcoming summer," notes an announcement from the Wisconsin-based collegiate summer baseball team, which competes in the Northwoods League. "Sherman is finishing up his sophomore year at DePauw University in Greencastle, Indiana," adds the text, which states that he is a Media Fellow and communication major with a minor in economics.
"In the second year of the franchise, Sherman was behind the mic for all 76 Kenosha Kingfish regular season and post-season games, and had the honor of calling the first ever Kenosha Kingfish Northwoods League Title. At DePauw, Sherman is Sports Director of the campus radio station, WGRE 91.5, and is lead play-by-play announcer for football, basketball, baseball, softball, and lacrosse. He is also the news and sports anchor at the campus television station, D3TV ... Sherman has a strong broadcasting track record in the state of Indiana. The college sophomore is a five-time award-winning broadcaster, and his distinctions include the award for 'Best Play-By-Play' by the Indiana Associated Press.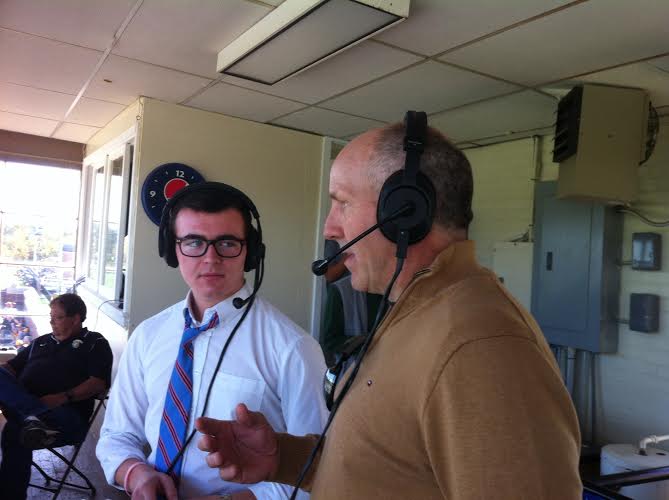 Says Aaron Sims, public address announcer for the Kingfish and Milwaukee Admirals broadcaster,"Robert Sherman is one of the finest young announcers I've heard. His work ethic, knowledge and communicative abilities are all terrific. I am excited to hear Robert's work again and I marvel at what the future holds for this talented broadcaster." (at left: Sherman interviews DePauw Athletic Hall of Famer Bob Cathcart '82 on Old Gold Day 2015; audio of Sherman's play-by-play of that game is embedded below)
Read more here.
Back