U.S. Magistrate Judge Matthew Brookman '90 to be Formally Sworn In Wednesday
April 18, 2016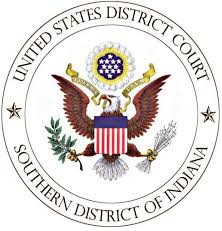 "The investiture ceremony for the newest magistrate judge in the U.S. District Court for the Southern District of Indiana will take place this week in Evansville," reports Indiana Lawyer. "U.S. Magistrate Judge Matthew Brookman will be formally sworn in during a special ceremony beginning at 3 p.m. (CDT) April 20 in the Winfield K. Denton United States Courthouse. Chief Judge Richard Young will president over the ceremony in Courtroom 301."

The publication notes that Brookman, a 1990 graduate of DePauw University, "was appointed Feb. 1, 2016, to fill the vacancy created when Judge William Hussmann retired."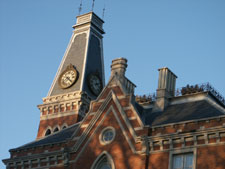 Brookman, who earned his law degree from Washington University, has been serving as chief of the drug and violent crime unit and lead organized crime and drug enforcement task force attorney for the U.S. Attorney's Office in the Southern District. He also serves as an adjunct professor at the University of Evansville.

Read more here, or access this recent summary.
Back