Example of His DePauw Professors Has Guided Entrepreneur Don Daseke '61
April 24, 2016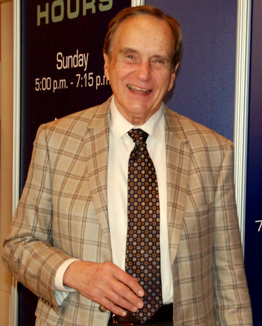 Don R. Daseke, the entrepreneurial 1961 DePauw University graduate who owns nine trucking companies, "comes to the industry with an eclectic work background and a people-oriented business philosophy that took root in his days as a student at a small Midwestern liberal arts college," notes a feature.
"Our philosophy is that we invest in people," Daseke tells Truckers News. "That's pretty significant because anybody can buy trucks and terminals, but people make the difference. And I think some companies forget that."
David Hollis writes, "That outlook is nothing new to Daseke. It stems from his days as a student at and after DePauw University, a liberal arts college of some 2,600 students in Greencastle, Indiana."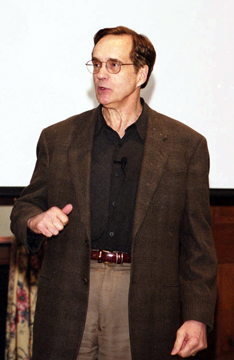 "This started back in college when a couple of professors took a personal interest in me and long after I graduated," says Daseke, who majored in economics and serves on DePauw's Board of Trustees. "They really cared about me as a person and they cared about what was important to me and where I was going in life. That meant a lot to me and I decided I was going to follow that example." (at left: Daseke delivering a McDermond Lecture to Management Fellows at DePauw in 2001)
As the piece points out, Daseke is "one of the largest owner(s) of flatbed, open-deck, heavy-haul companies in North America with 3,000 trucks and 6,000 trailers."
Read more here.
In 2015, Daseke, president and CEO of Daseke Inc., was presented with his alma mater's Robert C. McDermond Medal for Excellence in Entrepreneurship. Read more in this previous story.
Back