Matthew Kincaid '92 is Finalist for Indiana Supreme Court Seat
March 7, 2016
M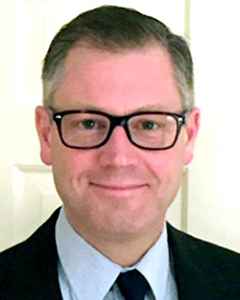 atthew C. Kincaid, a judge of the Boone County, Indiana Superior Court and 1992 graduate of DePauw University, "is among three nominees for an upcoming vacancy on the Indiana Supreme Court," reports the Zionsville Times Sentinel. "The Judicial Nominating Commission selected Kincaid, as well as Hon. Steven L. Hostetler and attorney Geoffrey G. Slaughter as the three finalists for the position on the state's highest court."
Indiana Governor Mike Pence will decide who is appointed to the seat, which is being vacated at the end of April by the retiring Justice Brent Dickson.
Read more at the newspaper's website.
A Rector Scholar and economics major at DePauw, Matt Kincaid earned his J.D. from Loyola University.
Back