Reparation, Filmed in Putnam County & Featuring DePauw Contributors, Has National Premiere in Greencastle Next Week
September 1, 2016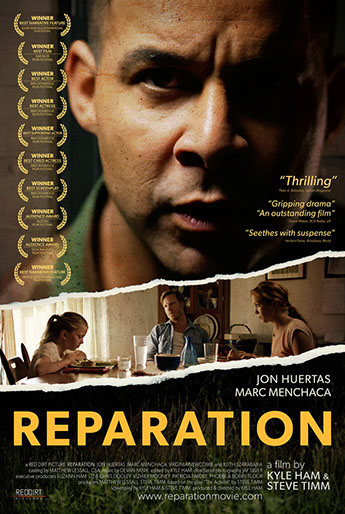 "Reparation, a multi-award-winning independent film shot in Putnam County during the summer of 2014, will launch its national release with a premiere Sunday, Sept. 4 in Greencastle," reports the Banner-Graphic. The film was directed by Kyle Ham, a 1994 graduate of DePauw University, and was co-written by Ham and his former professor, Steve Timm, a professor of communication and theatre at DePauw. A number of other members of the DePauw community worked on the film.
Ashley Square Cinemas will screen the film Sunday-through-Thursday and is selling advance tickets.
Eric Bernsee writes, "Following the opening-night screening, director Ham, actress Virginia Newcomb [pictured at left], actresses Dale and Ella Dye Thomas, actress/location manager Gigi Fenlon, composer Devan Yanik, scenic designer Duane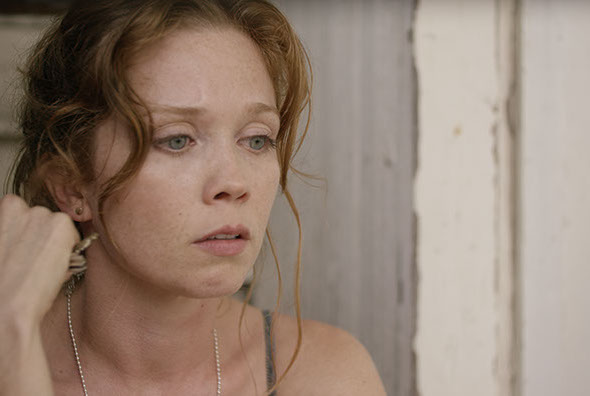 Skoog and scenic artist Barbara Fields Timm will participate in a panel discussion about the making of the movie."
Reparation, which stars Jon Huertas of TV's Castle, has won 11 awards on the festival circuit, including the American Spectrum Award at the Indy Film Festival. Bernsee notes that the film's "improbable run ... includes Audience Awards at both the Austin and Sedona film festivals, the overall Best Film prize at Santa Fe, two Best Narrative Feature awards (at the Julien Dubuque and River's Edge International film festivals), as well as a near sweep of the Breckenridge Film Festival's acting and screenplay honors."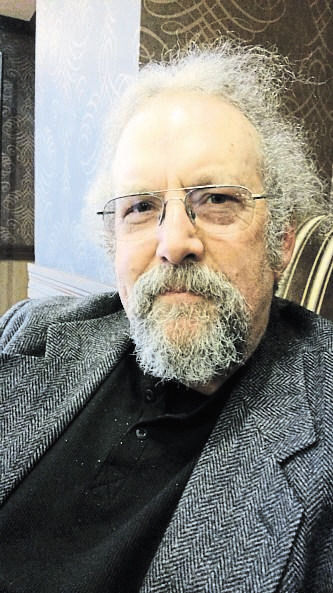 Professor Timm tells the newspaper, "Kyle and I were able to shoot this film here (in Putnam County), because of the tremendous support we received from the community and DePauw University. I hope you'll see the film on the big screen -- although I'm fine with you renting or purchasing it on iTunes, Amazon and/or Vimeo or on DVD/Blu-ray after Nov. 1 -- just in time for the holiday season."
There are two other public events planned in conjunction with the premiere -- one at DePauw and the other at the Putnam County Public Library. Get details at the Greencastle paper's website. You may also visit the official Reparation page.
An Indianapolis television station covered the making of the film in the summer of 2014. A segment is embedded below.
Back