Reparation's Premiere Screening Extended by a Week, By Popular Demand
September 7, 2016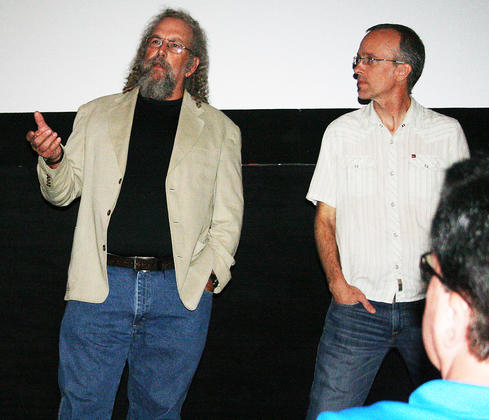 "I really feel like it was a community effort," Steve Timm, professor of communication and theatre at DePauw University, told the audience at Sunday's premiere of Reparation. The movie, co-written by Timm and 1994 DePauw graduate Kyle Ham and shot in Putnam County, is being screened at Ashley Square Cinema in Greencastle. "I hope you're as proud of it as we are," Professor Timm added. (photo, l-r: Timm and Hamm take questions after Sunday's screening)
The Banner-Graphic's Eric Bernsee reports that two screenings were "near sell-outs," and adds that the film had "local tongues wagging about the Putnam people, places and things they observed during the two-hour film. After all, the film opens with a shot of the old DePauw University Art Center, the Greencastle Farmers' Market is in a pivotal scene and the Putnam County Courthouse interior even doubles for a bus station at one point."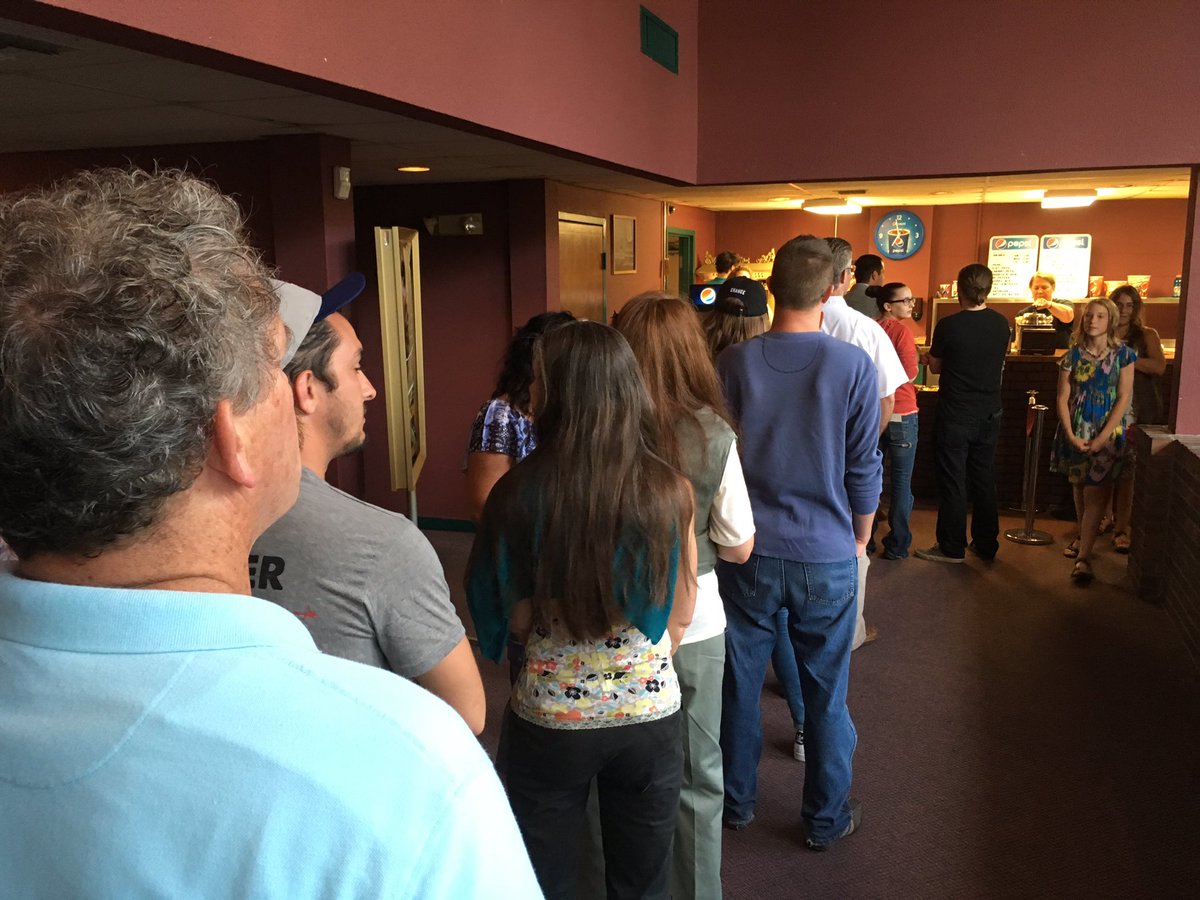 He notes, "Reparation is being distributed as a totally independent project. The filmmakers are using September, Ham said, to arrange getting the movie in theaters. 'Tonight is the kickoff for that,' he said, explaining that plans call for similar openings in 14 other cities ... Cities on the agenda for Reparation include Chicago, Houston, Los Angeles, Tulsa, Memphis, Birmingham, Scottsdale and more."
Reparation, which stars Jon Huertas of TV's Castle and includes contributions from a number of people from DePauw and the surrounding communities, has won 11 awards on the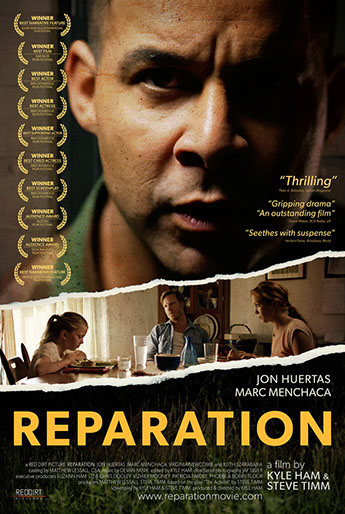 festival circuit, including the American Spectrum Award at the Indy Film Festival.
Response to the film has been so strong that Ashley Square has extended the run -- which was set to end Thursday -- for another week.
Access the article at the Greencastle newspaper's website and visit the official Reparation page.
An Indianapolis television station covered the making of the film in the summer of 2014. A segment is embedded below.
Source: Greencastle Banner-Graphic
Back