Fifteenth Annual DePauw ArtsFest, 'Art & Utopia,' Oct. 26 - Nov. 6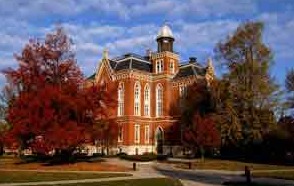 October 15, 2016
DePauw University's 15th annual celebration of the arts, ArtsFest, begins Wednesday, October 26, and continues through Sunday, November 6. The 2016 edition of ArtsFest brings together a variety of events, performers and thinkers centered on a unifying theme: Art & Utopia.
The week will highlight a wide range of University-sponsored programs, which showcase the artistic talents of the DePauw and Greencastle communities as well as special guests through talks, performances and exhibits. All events are free and open to the public with the exception of School of Music performances.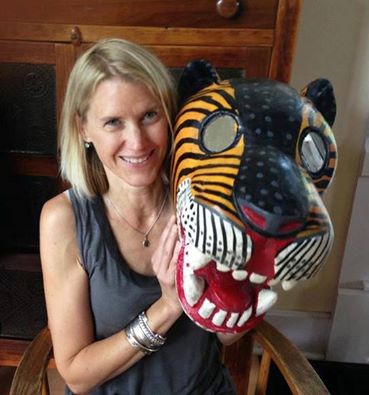 Art & Utopia kicks off on Oct. 26 at 7:30 p.m. with the Kelly Writers Series featuring DePauw Professor Lili Wright, whose novel, Dancing with the Tiger, was published in July by Marian Woods Books/Putnam. Recently, the Mark Gordon Company acquired the feature rights and will finance the thriller with eOne. Wright will read excerpts from her book in Thompson Recital Hall in the Green Center for the Performing Arts, followed by a book signing.
On Thursday, Oct. 27 at 11:30 a.m.in the Julian Science & Mathematics Center, room 147, English professor Harry Brown will moderate the Professional Development Roundtable: A Panel Discussion of Art & Utopia, which will offer a preview of ArtsFest. Philosophy professor Rich Cameron will discuss utopianism as it took shape in Plato's Republic and the ancient Greek mind. English professor Istvan Csicsery-Ronay will turn to the contemporary imagination of utopia and dystopia in science fiction. History professor David Gellman will look back to the intentional communities of 19th-century America, including those in Indiana, and Professor Karin Wimbley will consider the ways that utopia and dystopia have served as lenses for feminist thought.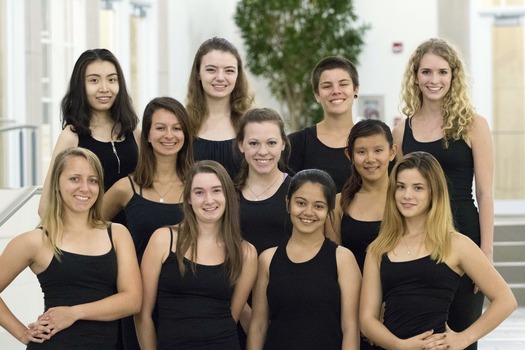 Other highlights of the week include student-led dance group Company Unspoken, who will perform a piece based on the book Brave New World by Aldous Huxley in the Great Hall of the Green Center on Nov. 1 at 7 p.m.
On Nov. 2 the Performing Arts Series and Film Studies Series present a special screening of the classic silent film Metropolis with live accompaniment by organist John Schwandt. A futurist science fiction film, Metropolis was directed in 1927 by Fritz Lang. The film will be shown at 7:30 p.m. in Kresge Auditorium, located in the Green Center for the Performing Arts.
The annual ArtsFest event for children, Art Attack, is on Sunday, Oct.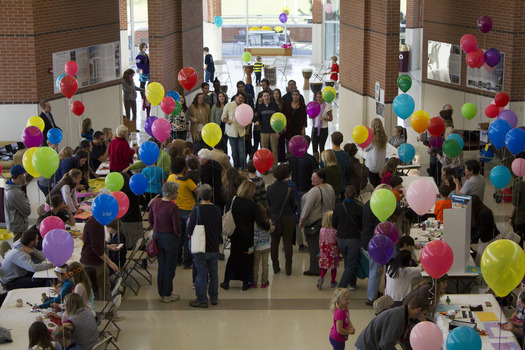 30 from 12:30-2:30 p.m. in the Great Hall. Children are invited to an afternoon of hands-on art activities with DePauw students as well as special performances, including DePauwCappella and DePitches. Children can be on the air with WGRE or create their own newscast with D3TV, among other activities. The DePauw University Orchestra will follow at 3 p.m. in Kresge Auditorium performing Gustov Mahler's Symphony No. 1 with Professor Orcenith Smith conducting. Purchase tickets here.
Events at the Richard E. Peeler Art Center include an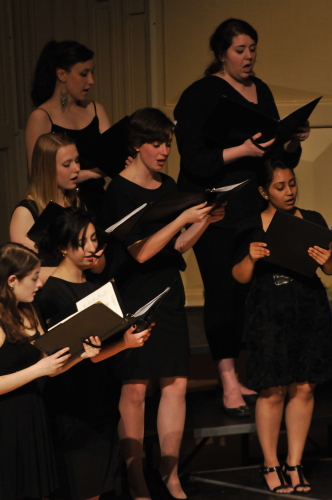 ongoing art exhibit by Greencastle K-12 students, gallery talk/tour on "Where Do We Migrate To?" with Assistant Curator Alexandra Chamberlain, and talk with Professor Hiroko Chiba titled "Utopian Visions: Printmaking in Postwar Japan."
ArtsFest concludes on Sunday, Nov. 6 with a 3 p.m. DePauw University Choirs concert directed by Kristina Boerger. The program takes place in Kresge Auditorium. Tickets are available for purchase here.
For a complete listing of all the ArtsFest events, click here.
Back