Alan Hill '81 & Andy Harmening '91 Receive Their HS Alma Mater's Polaris Award
October 14, 2016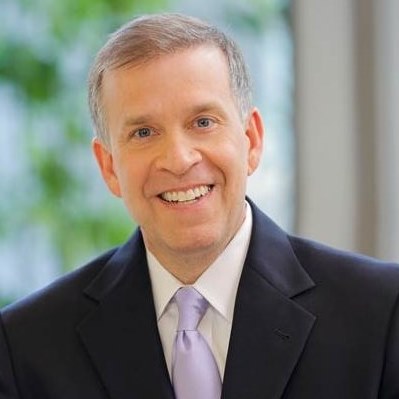 Andrew J. Harmening, vice president of consumer banking at Bank of the West and 1991 graduate of DePauw University, and Alan P. Hill, vice president for student academic life and dean of experiential learning at DePauw and 1981 graduate of the University, are recipients of the Terre Haute North 2016-17 Polaris Award for Patriots of Purpose. The award is presented annually "to recognize three current or former staff, or alumni who have brought distinction to North Vigo High School through meaningful personal, professional, or civic accomplishments."
Harmening and Hill were presented with the award Monday.
Andy Harmening "has more than 20 years of experience across product management, finance and all aspects of retail, small business and commercial banking," notes the Terre Haute Tribune-Star. "He joined Bank of the West in 2005, and in 2007 he was appointed to lead regional banking and named a member of the bank's executive management committee. His prior experience includes nine years with U.S. Bank.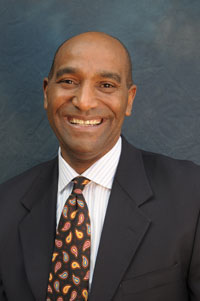 Active in several outside organizations, Harmening currently serves on the board of directors of the Consumer Bankers Association. He also serves on the board of directors of the Pacific Coast Banking School at the University of Washington."
The newspaper points out that "Hill was a three-time all-American athlete and DePauw's first national champion. He began his career as a marketing representative for IBM, and returned to DePauw where he spent a decade in several key administrative roles, including director of financial aid, dean of students and assistant to the provost." He returned to DePauw in August.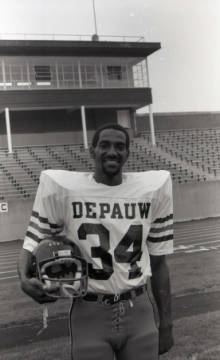 Hill has also been an administrator at Alma College, Franklin College and Wabash College, and "was inducted into DePauw's Athletic Hall of Fame in 1994. In 1982, he was signed to a free agent contract by the NFL's Dallas Cowboys. He is active in community service and has served on the boards of Park Tudor School and the Charles A. Tindley Accelerated High School in Indianapolis."
Access the item here.
Alan Hill, who also earned a master's degree from DePauw in 1983, was a member of the 1981 Tiger football team that was inducted into the Athletic Hall of Fame earlier this month.
Back