Three Recent DePauw Alumni Join Forces to 'Launch Putnam County'
October 22, 2016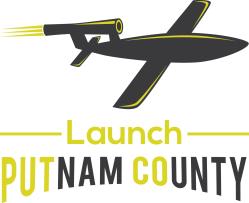 "Collaborative, low-cost workspace is coming to Greencastle with the introduction of Launch Putnam County, a co-working space for entrepreneurs, small business owners and anyone else who wants to experience the benefits of a community work area," reports the Banner-Graphic. "Launch Putnam County is the brainchild of Vincent Aguirre, Andrew Smith and Michael Woodsmall. The three entrepreneurs, who run the digital services company 25/7 Consulting, are DePauw University graduates who have remained in the Greencastle area out of a desire to give back to the local community."
The newspaper adds, "Their goal of encouraging the growth of the small business and entrepreneurial spirit of the Greencastle area drove their decision to start Launch Putnam County, as did their respect for the ideas of other Indiana coworking champions."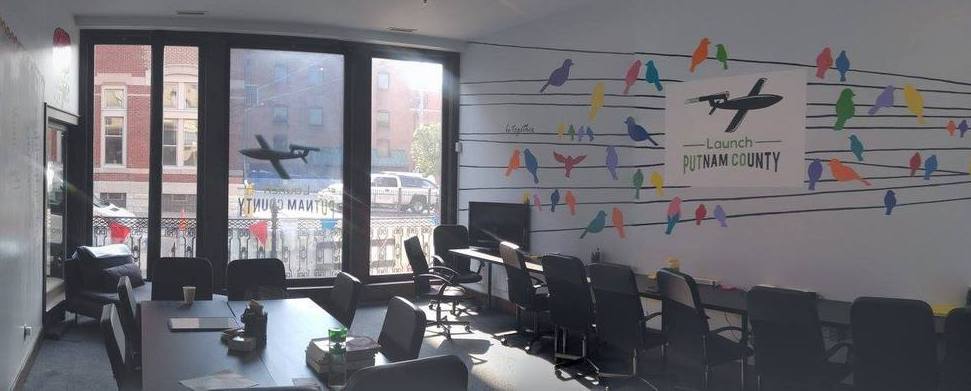 Smith is a 2011 DePauw graduate; Aguirre and Woodsmall received degrees in 2012.
"We grew to love this area as DePauw students; we love it even more now as community members and entrepreneurs, and we want to create a space where new initiatives can take root and grow in this community," Aguirre says.
The article points out, "Co-working spaces are becoming an increasingly popular fixture in communities across the United States ... At Launch Putnam County, members can enjoy benefits such as high-speed Internet, a conference room, round-the-clock access to the facilities, a kitchenette, a copy machine and partnerships with local merchants to provide discounts and benefits to members. Launch Putnam County costs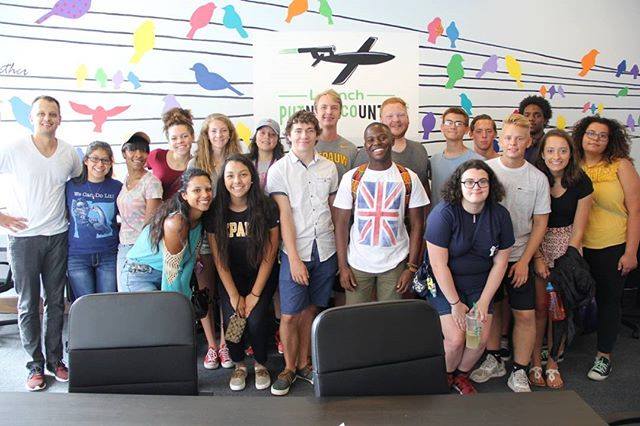 $399 a year." (at right: DePauw's Bonner Scholars at Launch Putnam County)
The new venture will hold a ribbon-cutting ceremony and open house on Tuesday, October 25, at 11:30 a.m. at 16 S. Jackson St. "Lunch will be provided by Putnam Inn and sponsored by Comcast Business. A special partnership will be announced at that time."
Read more at the Greencastle paper's website.
Source: Greencastle Banner-Graphic
Back