DePauw University Band Set to Release 10th CD, Everything Beautiful
November 7, 2016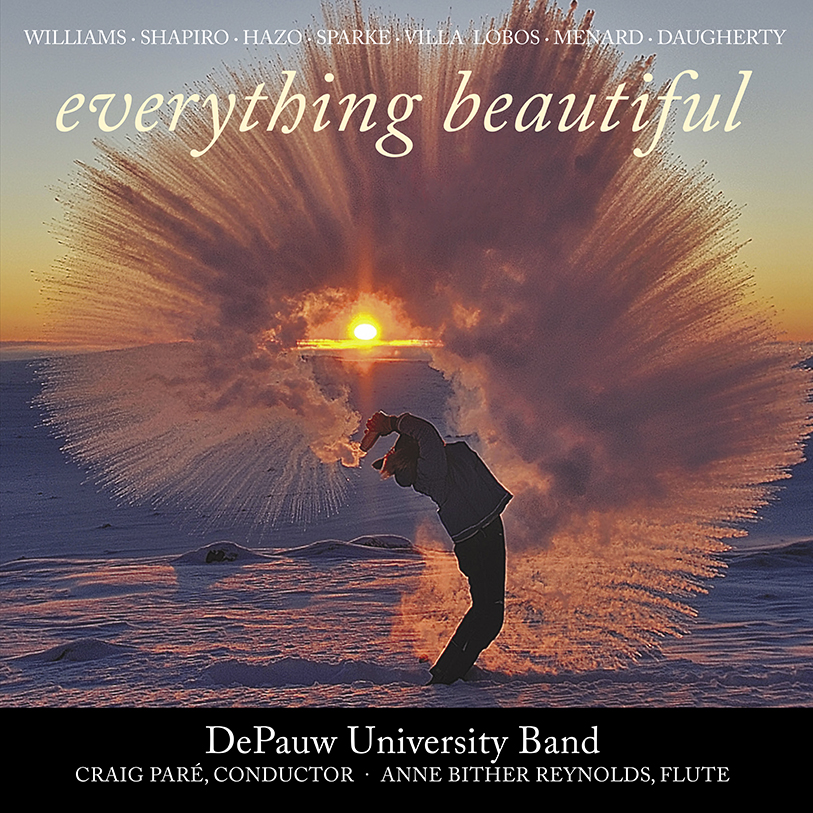 The tenth compact disc by the DePauw University Band, Everything Beautiful, will be released next week. On Tuesday, November 15 at 4 p.m., the community is invited to Kresge Auditorium as the band opens the first copies of the new disc and plays it in celebration of its release.
The CD's eight selections were recorded in the spring, and include DePauw School of Music professor Anne Reynolds as featured soloist on Philip Sparke's A Lindisfarne Rhapsody. Suzanne Hassler, manager of marketing and publications for the School of Music, created the art for the packaging.
The disc is being issed by the Mark Masters label and is available for purchase here.
"These recordings are a way for our students to share their music with the world and see first-hand how the recording process works," notes Craig Paré, conductor of the DePauw Band. "It is because of our music faculty's quality teaching, mentoring, and support that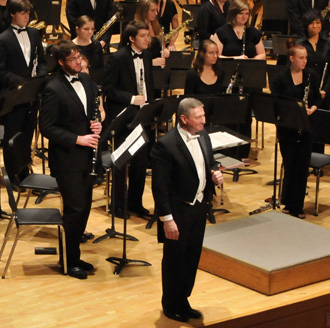 our students have been able to prepare and record this repertoire."
Dr. Paré has stated, "For our CD projects, I like to select repertoire that meets our mission goals, which include highlighting the talents of our DePauw musicians, as well as adding to the growing array of new literature for winds. I also strive to include some band works that haven't been recorded before, so when a listener might search for a particular piece, the University Band and our CD recording project will pop up."
Learn more here.
Back