Katie Nicely '92 is VP for Advancement at San Francisco Conservatory of Music
April 21, 2017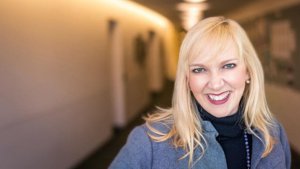 Katie Nicely, a 1992 graduate of DePauw University, has been appointed vice president of advancement by the San Francisco Conservatory of Music (SFCM). "Nicely, an established fundraising figure in the nonprofit and arts communities, comes to SFCM from United Way Bay Area where she most recently served as chief development officer," notes an announcement.
"I am honored to welcome Katie Nicely to our school and thrilled to have her lead our advancement efforts," says SFCM President David H. Stull. "Katie builds exceptional teams and her imaginative approach to development is evident in all aspects of her distinguished career. She is an inspiring advocate for music and we are very fortunate to have her with us."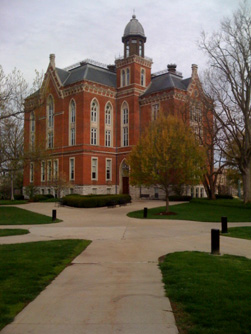 Nicely, who majored in music and communication at DePauw, states, "I'm excited to return to musical pursuits. The San Francisco Conservatory is on the rise with a transformational capital project and with a very strong team in their faculty, staff, students, and board. To play a part in improving the music students' (of all ages) experience at SFCM is close to my heart, having worked on other capital projects in the arts and having studied and majored in music myself. I've seen the power of how facilities can enhance the study of music and how it creates a stronger connection between the audience, performers, and the community."
Nicely has also served in various roles for the San Francisco Symphony; was the director of development for Stanford Lively Arts (now Stanford Live); served as the director of development and campaign director for the Gallo Center for the Arts; and also worked at the University of Maryland School of Music, Folger Shakespeare Library, and the Wolf Trap Foundation for the Performing Arts.
Read more here.
Back