DePauw's 16th Annual ArtsFest, Oct. 25 - Nov. 5, to Explore 'Art & Origins'
October 13, 2017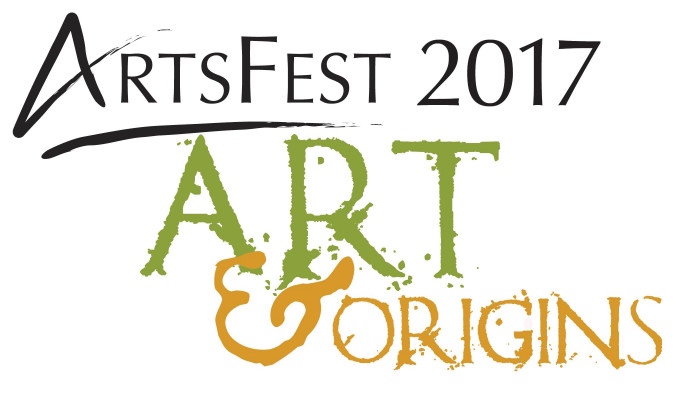 DePauw University's 16th annual celebration of the arts, ArtsFest, begins Wednesday, October 25, and continues through Sunday, November 5. The 2017 edition of ArtsFest brings together a variety of events, performers and thinkers centered on a unifying theme: Art & Origins.
The week will highlight a wide range of University-sponsored programs, which showcase the artistic talents of the DePauw and Greencastle communities as well as special guests through talks, performances and exhibits. All events are free and open to the public with the exception of School of Music performances.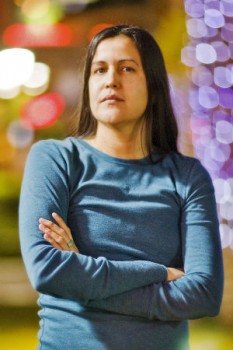 ArtsFest kicks off on Oct. 25 at 7:30 p.m. in Thompson Recital Hall in the Judson and Joyce Green Center for the Performing Arts with the Kelly Writers Series featuring Natalie Diaz. Born in the Fort Mojave Indian Village in Needles, California, Diaz is Mojave and an enrolled member of the Gila River Indian community. New York Times reviewer Eric McHenry described Diaz's poetry collection, When My Brother Was an Aztec, as an "ambitious … beautiful book." Diaz lives in Mohave Valley, Arizona, where she has worked with the last speakers of Mojave and directed a language revitalization program.
On Thursday, Oct. 26 at 11:30 a.m. in the Julian Science & Mathematics Center, room 147, is a professional development roundtable panel discussion of Art & Origins, which will address the question, "Can art help us understand origins?" Panel members are Wayne Glausser (English), Elissa Harbert (School of Music), Michael "Mac" Mackenzie (art history), and Lydia Marshall (sociology and anthropology). With discussion encompassing Hamilton the musical, European modernist painting, English Romantic poetry, and modern artistic reconstructions of Neanderthals, the event promises to be a lively hour. Lunch is included. RSVP here.
Other highlights of the week include a performance by Duzer Du, Chapter
of Alpha Psi Omega, on Friday, Oct. 27 at 7:30 p.m. in Kerr Theatre in the Green Center. Origins in Theatre explores powerful moments and shifts in theatre's history.
On Nov. 2 from 11:30 a.m.-12:30 p.m., visit Stewart Plaza to see flint knapper Ed Mosher recreating beautiful and intricate stone tools from our ancient past. What counts as art? Can an object be useful and still be art? Mosher will share his thoughts.
The annual ArtsFest event for children, Art Attack, is on Sunday, Oct. 29 from 12:30-2:30 p.m. in the Great Hall of the Green Center. Children are invited to an afternoon of hands-on art activities with DePauw students and Greencastle High School students. Don't miss special performances by DePauwCappella and DePitches. Children can be on the air with WGRE or create their own newscast with D3TV, among other activities. The DePauw University Orchestra will follow at 3 p.m. in Kresge Auditorium with Professor Orcenith Smith conducting. The featured work is The City, a new piece by American composer Kevin Puts. It centers on the historic development of the city of Baltimore with images by videographer James Bartolomeo. Purchase tickets here.
Events at the Richard E. Peeler Art Center include Jiha Moon Gallery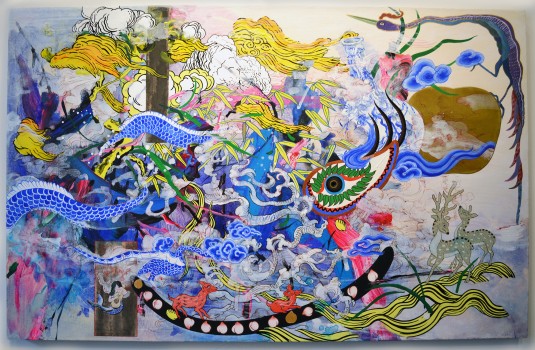 Tour; "Coffee with a Curator"; Tibet Exhibition Tour: "Origin, Supernatural and Religious Traditions"; and a Halloween Gallery Scavenger Hunt.
On Saturday, Nov. 4 at Music on the Square, Tad Robinson and his band will perform an ArtsFest celebration concert of blues and soul originals and covers. Robinson is an award-winning artist who records with Severin Records and plays at clubs and festivals around the world. Admission to the concert is free and it is open to the public.
ArtsFest concludes on Sunday, Nov. 5 with a 3 p.m. DePauw University Choirs concert directed by Kristina Boerger. The program takes place in Kresge Auditorium. Tickets are available for purchase here.
For a complete listing of all the ArtsFest events, click here.
Back