Stephanie Braming '92 to Lead William Blair Investment Management
October 19, 2017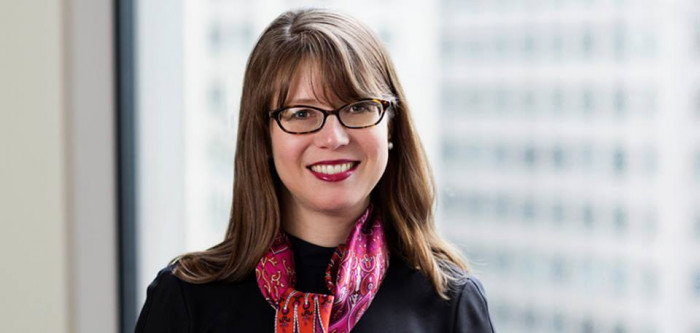 Stephanie Braming, a 1992 graduate of DePauw University, has been named to lead the investment management business of William Blair, a global investment banking and asset management firm.
"She will join the firm's executive committee and will be based in Chicago," notes an announcement. "As global head of investment management, Ms. Braming will be responsible for the strategic direction of the business."
Braming was most recently a portfolio manager for the William Blair International Small Cap Growth and William Blair International Growth strategies. In this role, she had responsibility for

nearly $20 billion of client assets.
"Stephanie brings deep knowledge and strong understanding of our business as well as a real commitment and passion for our clients," said John Ettelson, president and CEO of William Blair. "She has been a member of investment management's extended leadership team, and is well suited to manage our nearly $74 billion asset management franchise. We are very excited to have her in this role to drive our strategy for the future."
According to Braming, "My focus is on results driven strategies in order to generate strong client outcomes. We take our role as stewards of client capital seriously, and I look forward to building
upon William Blair's investment-centric culture of collaboration, innovation, and growth."
Braming joined William Blair in 2004 as an international and global equity product specialist. She was previously a principal at Mercer Investment Consulting, and before that, worked at the Federal Reserve Bank of Chicago. Braming is a member of the CFA Institute and the CFA Society of Chicago, and served on the latter's board of directors.
An English (literature) major and Management Fellow at DePauw University, Stephanie Braming went on to earn an M.B.A. from the University of Chicago Booth School of Business.
Read more here.
Back