DePauw Among Hundreds of Colleges Calling for Congressional Action on DACA
October 20, 2017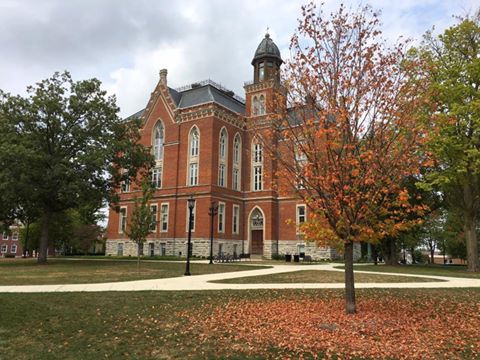 DePauw University is joining hundreds of other American colleges and universities to call on congressional leaders to protect children of undocumented immigrants. In a letter sent yesterday by the American Council on Education (ACE) and signed by a long list of institutions of higher learning, the leaders of both parties are urged to "pass a long-term legislative fix as soon as possible to protect Dreamers, outstanding young people brought to our country as children."
The message is in response to President Donald Trump's decision last month to rescind the Deferred Action for Childhood Arrivals program, also known as DACA, which allows children of immigrants who entered the country illegally to stay in the U.S. under certain conditions.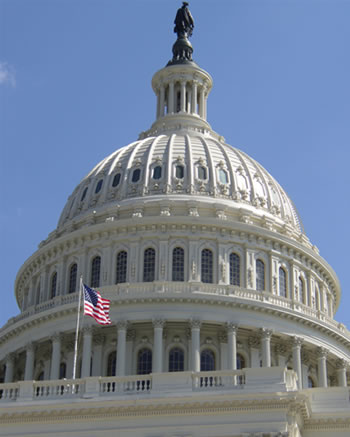 March 5, 2018, has been established as the end date for DACA; Congress can still pass legislation to deal with young immigrants who were not born in the U.S.A. but have grown up here, many of whom were brought to America by parents who came illegally.
"There is widespread support among your constituents and across the country on the need to protect these individuals," says the letter, which is addressed to Senate Majority Leader Mitch McConnell, House Speaker Paul Ryan, Senate Minority Leader Chuck Schumer and House Minority Leader Nancy Pelosi.
"Colleges and universities have seen these remarkable people up close, in our classrooms and as our colleagues and friends," the letter continues. "Despite the challenges they face, they have made incredible contributions to our country and its economy and security. They should continue to be able to do so. If we are unable to protect these Dreamers, we will be shutting the door to an entire generation of individuals who seek to contribute their best to America."

The letter concludes, "Children brought to the United States at a young age did not have a choice in the matter and are today Americans in every way but immigration status. It remains in America's best interest to enable them to use their knowledge, skills and energy to continue to make the strongest possible contribution to our country. We stand ready to work with Congress in a bipartisan manner to address this issue as quickly as possible."
Access the complete document by clicking here.
Back