DePauw University Band "Brings It" for Putnam County Emergency Food Pantry
November 6, 2017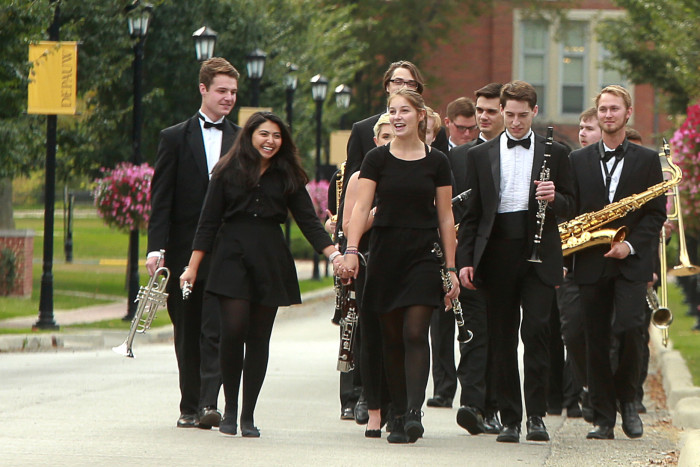 Audiences can enjoy an uplifting array of works for symphonic band and wind ensemble at the DePauw University Band's fall concert on Sunday, Nov. 12 at 3 p.m. in the Green Center's Kresge Auditorium and give to a great community cause through its collection drive for the Putnam County Emergency Food Pantry (PCEFP).
Included on Sunday's program will be Steven Bryant's "Radiant Joy," John Philip Sousa's original suite, "Looking Upward," and "Resting in the Peace of His Hands," a beautiful work by John Gibson, which takes inspiration from a sculptural relief by Käthe Kollwitz. The 20th-century German artist's work frequently documented the suffering and neglect of indigent people in World War II to which she was exposed through her husband, a physician who treated the unfortunate and forgotten of society.
"Melodies, themes, songs and stories are the foundation of our music selections for this performance," said Craig Paré, director of University Bands. "The focus of the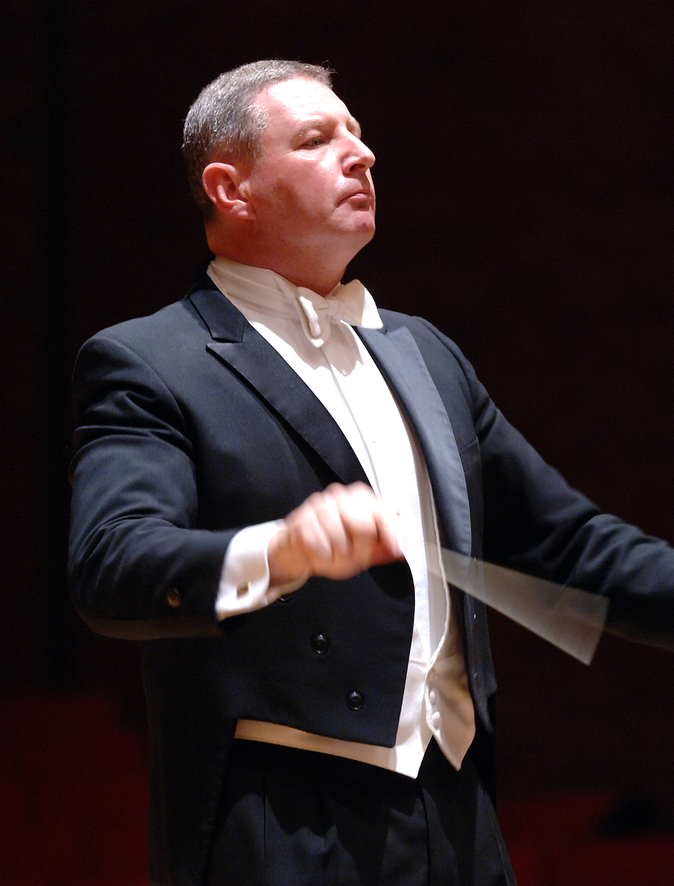 program will be on composers who consider melody vital in musical expression and in developing their own original language, and who tend to favor tunes that are memorable and rhythmically distinctive."
With this theme in mind, a rousing transcription of the finale from Tchaikovsky's Symphony No. 4 will conclude Sunday's concert. "In addition to hearing some wonderful playing by our DePauw student musicians, our audience is also going to enjoy the array of pieces -- lots to warm the soul on a cold November afternoon," Dr. Paré added.
Donations of non-perishable food items are both welcomed and encouraged to also warm the souls of beneficiaries of the PCEFP. Bring an item and redeem it for a complimentary ticket to the performance! Cash donations will also be accepted.
General admission to University Band concerts is $5; tickets for seniors, youth and all students are free. Tickets can be obtained online at www.music.depauw.edu, or in person at the venue's box office, Monday, Wednesday and Friday from noon–4 p.m. and 90 minutes prior to each ticketed performance.
Back