Hear Indy Radio Station's Lengthy Interview with ESPN Founder Bill Rasmussen '54
November 10, 2017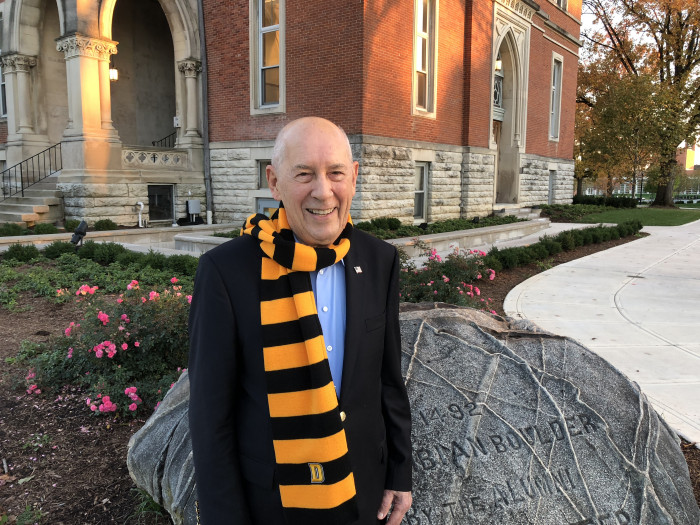 Bill Rasmussen, co-founder of ESPN and 1954 graduate of DePauw University, discusses his college experience and shares some of the stories behind the network he created in an interview with WIBC. Rasmussen talked by phone today with the Indianapolis news/talk radio station's John Herrick, a 2010 DePauw graduate. (at right: Rasmussen at The Boulder on Monday, November 6)
Rasmussen credits his DePauw experience for teaching him the value of asking questions and not being complacent. "I've really done that all of my life, and it's worked out pretty well," he told Herrick.
Asked about Bob Knight, Rasmussen says, "He didn't like ESPN. 48% of the households in Indiana were cable households (at the time in the mid 80s). The IU President at the time joined Bob Knight in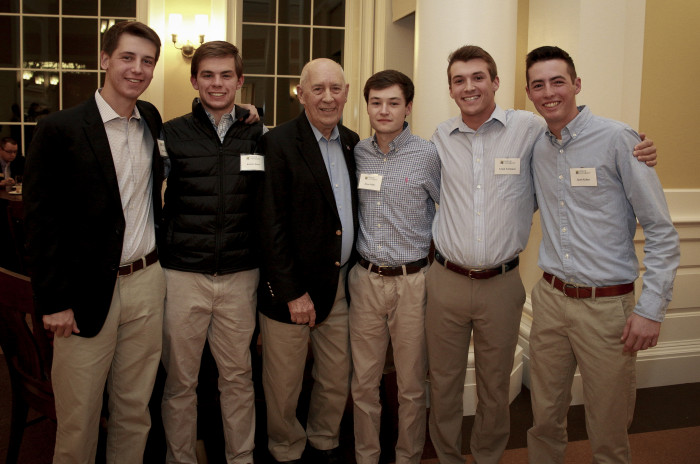 saying, 'It's the right of every Hoosier resident to see Indiana basketball and if you can only show it to 48% of them, then we're not going to do business with you' and they didn't."
Hear the piece at the station's website; the interview is also available here.
Rasmussen has been at his alma mater for a residency that began Monday and continues through the weekend. The pioneering broadcast entrepreneur spent time with DePauw students individually and in groups, including sessions with Media Fellows, Management Fellows, and Rector Scholars. Wednesday night he presented an Ubben Lecture, "Finding Your Passion, Realizing Your Dream."
Source: WIBC/Indianapolis
Back