University Orchestra Invites Audience to 'Gather Together', Monday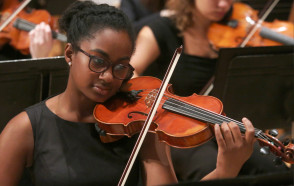 November 15, 2017
The DePauw University Orchestra, led by music director Orcenith Smith, will perform its annual Thanksgiving concert, "Gather Together," Monday, November 20 at 7:30 p.m. in the Green Center's Kresge Auditorium.
"As this is Thanksgiving week, our program will present pieces that speak to the heart during this time of family gathering and reflection," says Smith, who in addition to conducting has also arranged one of the works to be performed, "Gather Three," based on 16th-century poet and composer Adrianus Valerius's prayer of thanksgiving, "We Gather Together."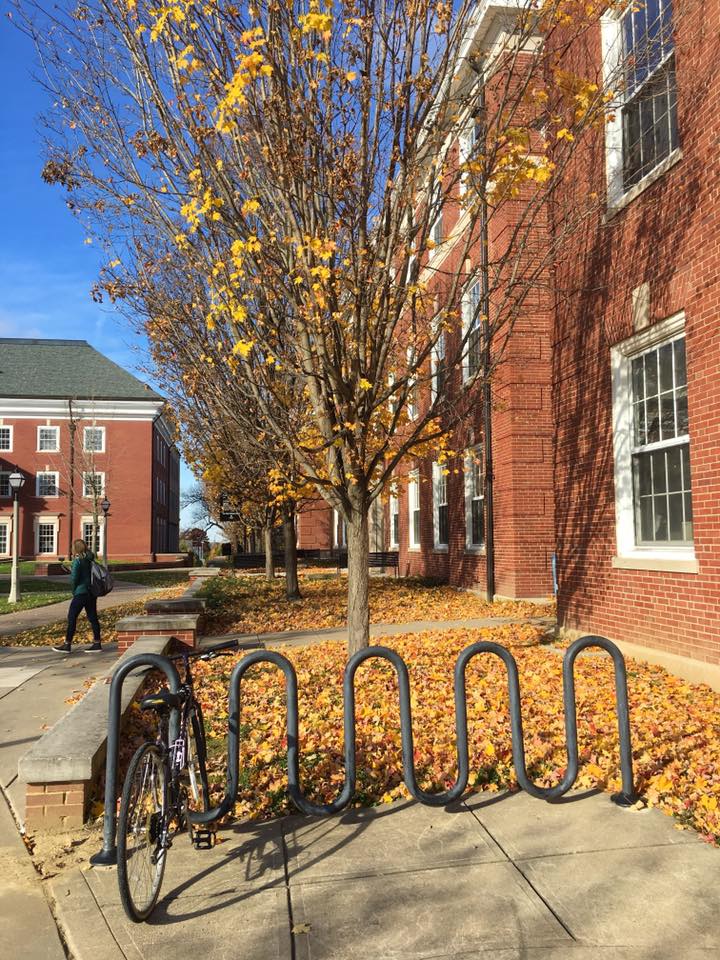 The program will also include "Siegfried's Rhine Journey" from Richard Wagner's epic opera "Die Götterdämmerung," and "Orawa," the title piece from Polish composer Wojciech Kilar's "Tatra Mountain" cycle, inspired by the river that flows through that region.
Closing the evening on a celebratory note will be Arturo Marquez's "Conga del fuego Nuevo."
"Being with family and friends for the holidays visits different chapters of life progression, making it a time of year when we find emotions filling more of our attention than usual," adds Smith. "The choices of music for Monday's concert channels various aspects of emotions, from the familial structures and balance found in the Valerius, to emotional shifts of mood in the Kilar and Wagner, and an invitation to join in new conversations with the Marquez."
General admission to University Orchestra concerts is $5; tickets for seniors, youth and all students are free thanks to season sponsors Judson and Joyce Green. Tickets can be obtained online at www.music.depauw.edu, or in person at the venue's box office, Monday, Wednesday and Friday from noon–4 p.m. and 90 minutes prior to each ticketed performance.
Back