US Poet Laureate Tracy K. Smith to Visit Campus in November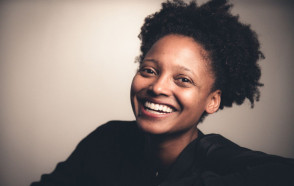 March 9, 2018
A November Indiana visit by U.S. Poet Laureate Tracy K. Smith will include an event at DePauw University. Indiana Humanities, in partnership with Brick Street Poetry and the Indianapolis Public Library, is funding and organizing events in Greencastle, Hanover, Indianapolis and Shelbyville.
Smith's poetry tour will come to DePauw and Greencastle on November 28 for a moderated conversation with a question-and-answer session with the audience. Tickets for the free program -- part of DePauw's James and Marilou Kelly Writers Series -- will be limited and available on July 1 at IndianaHumanities.org/PoetryTour.
The events will serve as the closing program for Indiana Humanities' two-year thematic initiative called "Quantum Leap" which explores the spirit of possibility and problem solving that happens when we bridge the STEM (science, technology, engineering and math)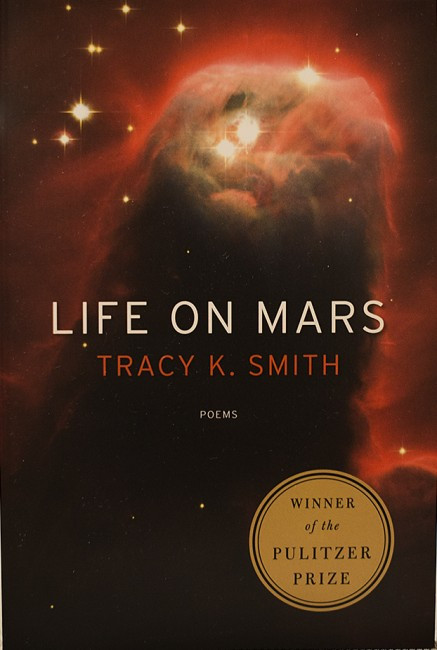 fields with the humanities (poetry, literature, history, philosophy, religion, world languages and culture, etc.).
Smith, whose Life on Mars won the Pulitzer Prize for poetry in 2011, was in part inspired by her father's work as an engineer for the Hubble Space Telescope and includes science fiction and cosmic themes. She earned a B.A. from Harvard University and an M.F.A. in creative writing from Columbia University. From 1997 to 1999 she held a Stegner fellowship at Stanford University. She teaches creative writing at Princeton University.
Smith's other books of poetry include The Body's Question, winner of the Cave Canem prize for the best first book by an African-American poet; Duende, winner of the James Laughlin Award and the Essense Literary Award; and Wade in the Water, which will be published next month. Her memoir, Ordinary Light, was a finalist for the National Book Award in nonfiction.
"We're thrilled to welcome Tracy to Indiana and help Hoosiers discover new poems that are relatable and fun as well as serious and important," said Keira Amstutz, president and CEO of Indiana Humanities and 1991 DePauw graduate. "We are inspired by her passion and mission to help spread the word that poetry is for everyone."
Read more here.
Back