Matthew Sumpter '08 Publishes Poetry Collection, Public Land
April 10, 2018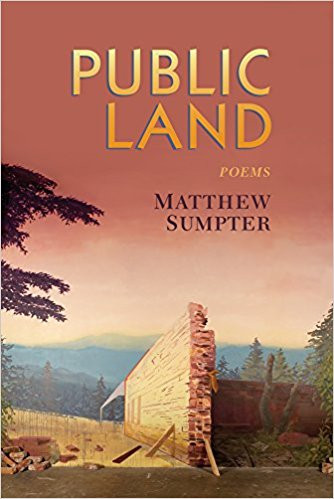 Public Land, the first book of poems by 2008 DePauw University graduate Matthew Sumpter, has just been published by the University of Tampa Press. The collection by Sumpter, who teaches academic and creative writing at Rutgers University, features poems which have previously appeared in the New Yorker, New Republic, Best New Poets 2014, and other publications.
"Matthew Sumpter is a poet of the earth and the wounds of the earth," says fellow poet, Henri Cole. "His poems are marked by a deep involvement with America, and its sons and fathers. I admire their perspicuous beauty at a level of language. I admire their alertness to the secret vibrations between us. A remarkable first book."
Poet and American Book Award winner Maria Mazziotti Gillan adds, "Matthew Sumpter's perceptive and polished poems in Public Land explore the human and natural landscape, the desire for connection and the lack of it. In this book the language serves as a scrim through which we observe the poet s universe where figures move gracefully to the exhilarating and terrifying music of being alive."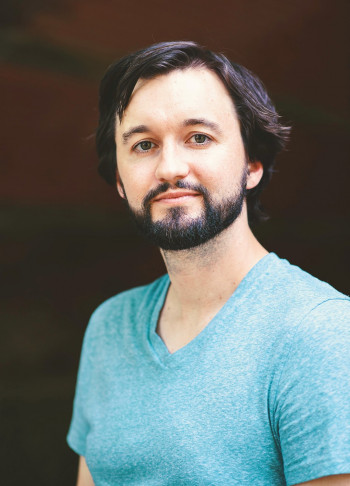 From 2008-10, Matt Sumpter worked on trail crews and conservation projects in Montana, Oregon, Illinois, and Missouri, helping to build and dig trails, fell invasive tree species, and suppress wildfires. Living in tents for weeks at a time, he became well acquainted with the difficulties and blessings of outdoor work and says the experiences helped inform and shape his prize-winning collection.
"I am fascinated by the ways people interact with place: how our environments make possible surprising, troubling, and triumphant new ways of being ourselves," Sumpter says. "How do public spaces transform our private lives? How can place help us reckon with darkness and loss? Do any of these things bring us closer to understanding the nature of place -- or people?"
Learn more about the book, and order a copy, at Amazon.com.
An English (literature) major at DePauw, Sumpter earned an M.F.A. from Ohio State University and holds a Ph.D. from Binghamton University.
Back