Prof. Salil Benegal's Research on Climate Change Misinformation is in Media Spotlight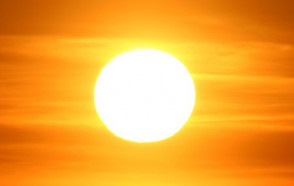 April 27, 2018
"Republicans who correct misinformation on climate change can be even more persuasive than scientists," report the NPR stations of Michigan Radio in an interview with Salil D. Benegal, assistant professor of political science at DePauw University. Rebecca Williams reports, "He and his colleague Lyle Scruggs studied what happened when they gave people articles with incorrect information on climate change, and then also gave different groups of those people the correct information that was attributed to a Democrat, a Republican, or a scientist."
In a four-minute report, Dr. Benegal explains, "We found that the corrections coming from Republicans were most persuasive in getting Republican respondents and independent respondents to report greater agreement that there's a scientific consensus on climate change, that climate change is affected by human activity and that it's a serious issue."
The professor, who is also affiliated with DePauw's Environmental Fellows Program as well as the Human Rights Institute at the University of Connecticut, continues, "A big reason for this is we think opinion formation about an issue like climate change isn't really based on just climate science alone or knowing the facts, but a lot of these opinions form based on tribal messaging or social identification. So partisans don't just take information from scientists or any neutral sources and consistently hold them at face value. But they often look at sources when they're endorsed by members of their own political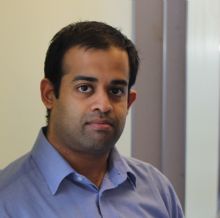 groups and then view them much more favorably."
The radio report is available online by clicking here.
The research, "Correcting misinformation about climate change: the impact of partisanship in an experimental setting," is published in the journal Climatic Change. The authors use a survey experiment to examine how best to correct political misinformation about climate change. They find that the source of corrective information is as important as providing a corrective message alone, and that Republican politicians who speak up against a partisan interest to correct misinformation are especially persuasive in increasing overall concern and knowledge about climate change.
Benegal holds an M.A. in economics and Ph.D. in political science from the University of Connecticut. His research primarily examines public opinion on science, technology, and environmental politics, and the psychology behind these attitudes.
Source: Michigan Radio
Back