Sue Anne Gilroy '70 to Retire as Leader of St. Vincent Foundation; Nancy Frick '74 Will Succeed Her
June 20, 2018
"After more than 12 years leading the St. Vincent Foundation, Sue Anne Gilroy will retire as vice president of development and executive director, effective June 29," reports Inside Indiana Business. Gilroy, a 1970 graduate of DePauw University, will be succeeded in the post by Nancy Frick, the foundation's director of advancement, who is a 1974 DePauw graduate.
St. Vincent Foundation raises funds from patients and their families, corporate and foundation contributors, physicians, nurses and staff, and from the community to benefit Indiana's St.Vincent Hospital and its patients.
Gilroy began serving on the foundation's board when she was serving as Indiana Secretary of State. Since she joined the organization in the leadership role, "the foundation's portfolio has grown from $23 million to more than $110 million, positioning itself as a valued asset to the St. Vincent strategy for growth. The foundation has raised more than $111 million to support a plethora of St. Vincent projects and programs during her tenure."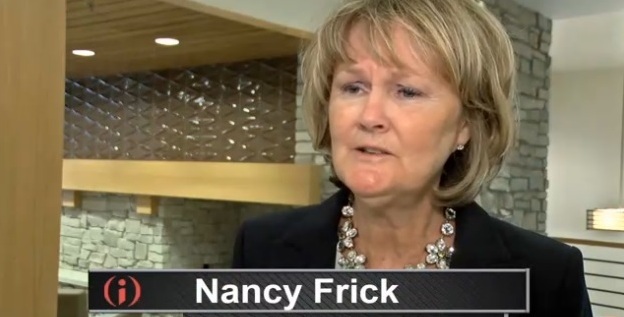 Of Gilroy and Frick, the article notes, "The two have worked side-by-side since 2006."
Read more here.
Sue Anne (Starnes) Gilroy, a co-founder of the Richard G. Lugar Excellence in Public Service Series, began her career in government service in 1970 with then-Mayor Lugar, a post that resulted from a DePauw internship. She became the first female UniGov director as director of the Indianapolis Department of Parks and Recreation. She returned to public service as Senator Richard G. Lugar's Indiana State Director from 1990-93 and then served eight years as Indiana's Secretary of State. She made an unsuccessful run for mayor of Indianapolis in 1999 and served on the state's Blue Ribbon Commission on Local Government Reform. She was the 2015 recipient of the Nancy A. Maloley Outstanding Public Servant Award.
Learn more about Nancy (Milligan) Frick in this previous summary.
Source: Inside Indiana Business
Back