DePauw's Mark McCoy and 23 Other Indiana College Presidents Urge State Legislature to Approve Hate Crimes Law
August 20, 2018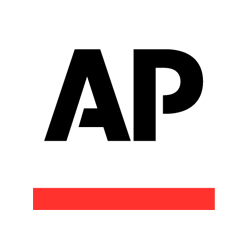 "The presidents of 22 private Indiana colleges and universities have signed a public letter calling on the General Assembly to pass a hate crimes law," reports the Associated Press in a story that is receiving nationwide distribution this afternoon. [UPDATE 8/21: Two other colleges have joined the group of schools, bringing the total to 24.]
"The letter released Monday and signed by the leaders of institutions including the University of Notre Dame, DePauw University and Franklin, Hanover and Wabash colleges comes
three weeks after Gov. Eric Holcomb also called on lawmakers to pass a hate crimes law during the 2019 legislative session."
DePauw President D. Mark McCoy was lead author of the letter, which was distributed by DePauw on behalf of the other colleges.
AP notes, "The college presidents said they wanted Indiana to be one of 46 states with hate crimes legislation, not one of five states without it."
The article is available at numerous media websites, including the Houston Chronicle, Washington Times, Charlotte News & Observer, San Antonio Express-News, Bradenton Herald, Louisville's WHAS-TV and U.S. News & World Report.
The letter can be accessed by clicking here.
Source: Associated Press
Back