Cherie Dolehanty '91 Now Directing University College Program at IU East
August 26, 2018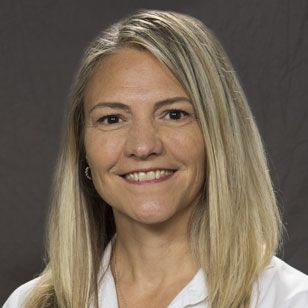 Cherie Dolehanty, a 1991 graduate of DePauw University, has been promoted to director of University College at Indiana University East. Dolehanty has worked for the IU East since January 2012 and has served as an academic advisor for the School of Humanities and Social Sciences.
"University College is a department that provides support to first-year students and new online students through success coaching, advising, career planning, the First-Year Seminar, workshops, and other events," notes Inside Indiana Business. "As director, Dolehanty will oversee programming and services for first-year students, online students, student-athletes, and international students with the goal of increasing the retention and success of these student populations. She will work collaboratively with other units across campus to ensure students receive a seamless, student-focused experience at IU East."
An English (composition) major and education minor at DePauw, Cherie Blankenbuehler Dolehanty received her Master of Arts in Teaching from Earlham College and her Master of Science in College Student Personnel Administration from IU Bloomington. She's previously worked at Earlham College, Miami University, and IU Bloomington, and taught English at Indiana's Richmond High School.
Read more here.
Back