DePauw Artists Present Premiere Thursday at Music on the Square
November 3, 2018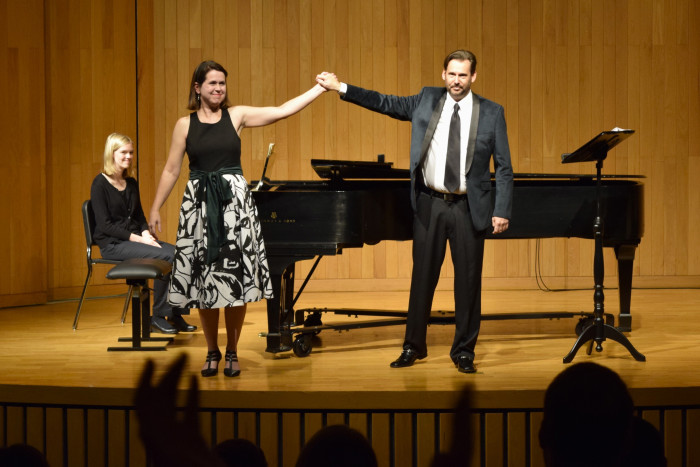 For DePauw University's next Faculty Select Series concert at 7:30 p.m. Thursday, November 8, music faculty members Kerry Jennings (tenor), Tarn Travers (violin), and Amanda Hopson (piano) will present an evening of solo and chamber repertoire at Music on the Square.
This contemplative program will feature the premiere of a new arrangement of composer Lori Laitman's Vedem Songs. The work tells the story of the boys of Terezín and their secret journal Vedem, which they kept between 1942 and 1944 while living in the Theresienstadt ghetto, a concentration camp established by the SS during World War II in the garrison city of Terezín in German-occupied Czechoslovakia. During the period of their incarceration, the boys of House One hand-produced and published 83 weekly issues of Vedem (Czech for "In the Lead"). A collection of original artwork, poetry and prose, it was the longest-running underground magazine in any Nazi camp.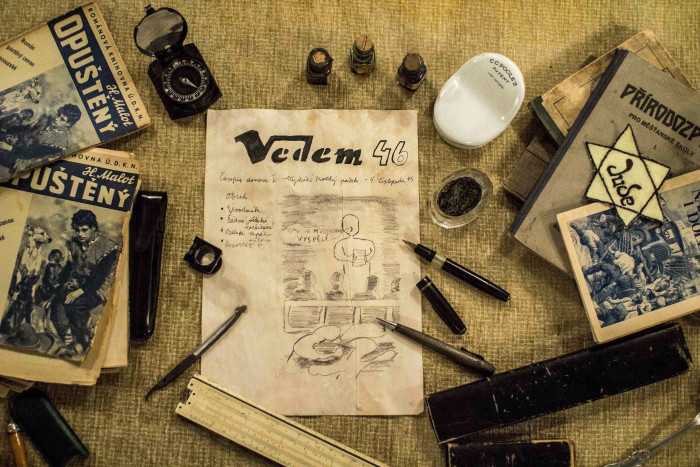 "Poet David Mason created the libretto -- crafting a moving verse drama that entwined six of the original Vedem poems," the composer writes. "His libretto allowed me to musically capture not only the tragic aspects of the boys' lives, but their humanity -- their worries, their spirited response to adversity, their yearnings and their humor."
Originally scored for tenor, clarinet, and piano, Ms. Laitman has re-scored the cycle for violin specifically for this program. Nestled in the middle of this cycle will be her song "Journey," which she arranged for violin and piano from her original saxophone and piano version.
Rounding out the program are two short works for solo piano, the song cycle Along the Field by Ralph Vaughan Williams (for tenor and violin), and Richard Strauss's poignant setting of the rapturous poem "Morgen! Und morgen wird die Sonne wieder scheinen" (And tomorrow the sun will shine again).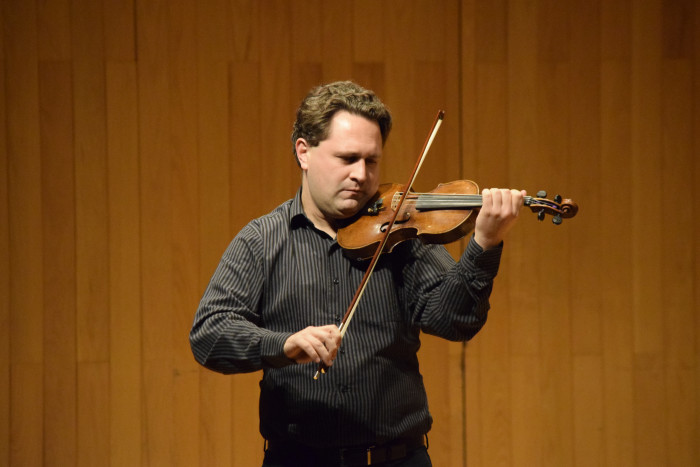 Paintings by senior Christina Goetz, expressing the music and poetry of works being performed on this program, also will be on display.
General admission to the Faculty Select Series is $5; tickets for seniors, youth and all students are free. For online purchases, visit depauw.edu/music. Tickets also will be available for purchase at the door beginning 60 minutes prior to the performance at Music on the Square, located at 21 N. Indiana Street on Greencastle's courthouse square.
Back