DePauw Opera Brings to Life the Magic of Massenet's Cinderella, Feb. 7-10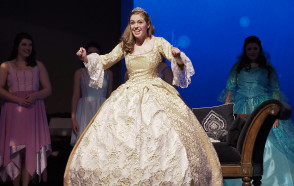 February 1, 2019
The DePauw University School of Music will present an imaginative production of Jules Massenet's 1899 fairytale opera Cinderella in four performances Thursday, Feb. 7, through Sunday, Feb. 10, in Moore Theatre at the Judson and Joyce Green Center for the Performing Arts.
Prince Charming, the self-absorbed sisters, the Fairy Godmother and Cinderella's difficult stepmother all have a part in the age-old, rags-to-riches tale of finding the mysterious girl who lost her slipper as this humorous and hopeful retelling transports opera-goers to a more innocent moment in time with its perennial message of truthfulness and belief in oneself.
With this production, Professor Kerry Jennings will make his stage-directing debut at DePauw having performed in over forty lead and supporting operatic roles comprised of early, standard and contemporary repertoire, recently singing the role of Ernesto in Sankt Anton,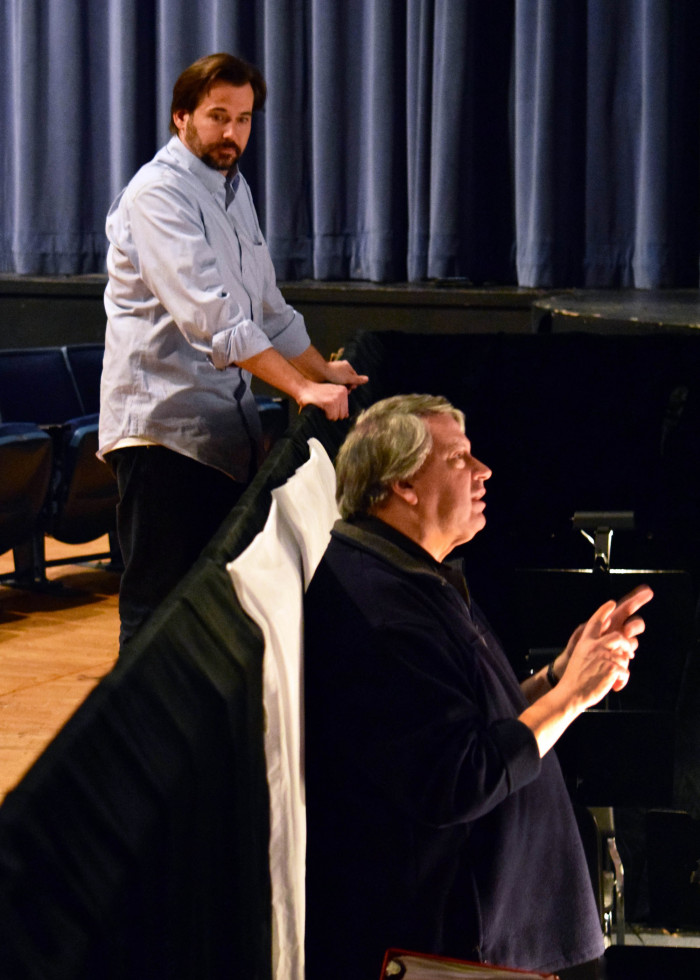 Austria. He has previously assisted in directing DePauw Opera's production of Monteverdi's The Coronation of Poppea and stage directed Mozart's The Magic Flute in Salzburg, Austria, for the Austrian-American Mozart Academy.
"Directing this opera has reinforced for me the really high level of talent that we have at DePauw," Jennings said. "Watching the cast grow through the process, particularly the younger students in lead roles, has really blown me away. The work being done by the cast and crew is nothing short of amazing -- not to mention the gorgeous, handmade costumes that Caroline Good has made for our lead roles."
"It's the tale that everyone knows and loves with a few differences: the original story's magic is there, but surrounded by this incredibly beautiful, Romantic music. Even though it's a fairy tale, the moral at the end of the day is that the truth and goodness win—and I think we could all use a bit of that these days."
Music director Orcenith Smith will conduct the DePauw Opera Orchestra in this fully staged, double-cast production, which will be sung in French with English supertitles. The title role of Cinderella will be performed on alternate nights by Connor Locke (Th/Sat) and Christina Goetz (Fri/Sun); David Young (Th/Sat) and Will Upham (Fri/Sun) will share the role of Prince Charming. The evil stepmother will be sung by Katie Dobbs (Th/Sat) and Kelsey Moisan (Fri/Sun), and Amalia Crevani (Th/Sat) and Anna Louise Martin (Fri/Sun) will sing the part of the Fairy Godmother. The audience is invited to join the cast after the performance to have photos taken with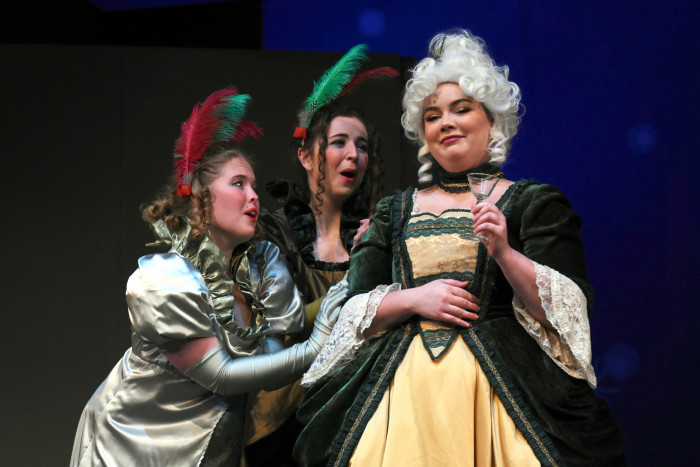 Cinderella and The Prince.
General admission to the opera is $10; tickets for seniors, children and all students are free. The Thursday-Saturday night performances will be presented at 7:30 p.m. and Sunday's matinee will begin at 2 p.m. Advance tickets cans be obtained online at www.depauw.edu/music. To assist patrons with purchasing tickets in person, the venue's box office is open Monday through Friday from noon to 4 p.m. and 90 minutes prior to each performance.
Back