DePauw Choirs Perform 'Collage' Thursday
October 7, 2019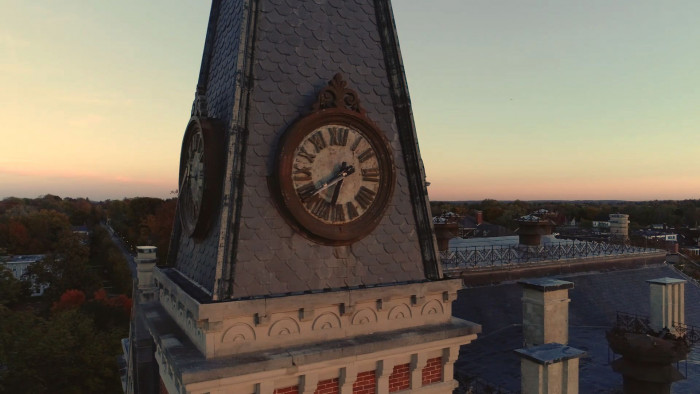 To open the choral season, the DePauw University Choirs will present "Collage," a night of choral selections, Thursday, October 10 at Gobin Memorial United Methodist Church. The 7:30 p.m. program will feature an array of styles performed in a multitude of spaces, a special addition to this concert is 83 pairs of non-slip socks.

"The Utah Chamber Artists, a professional choir I worked with in Salt Lake City, hold a collage concert every September," said DePauw choral director Eric Schmidt. "These concerts were my absolute favorite because they are so very different from any other performances I had experienced before."

Together with students in his concert programming course, Schmidt thought about how they can present a sequence of short impressions created by a synergy of music, light, and the room itself.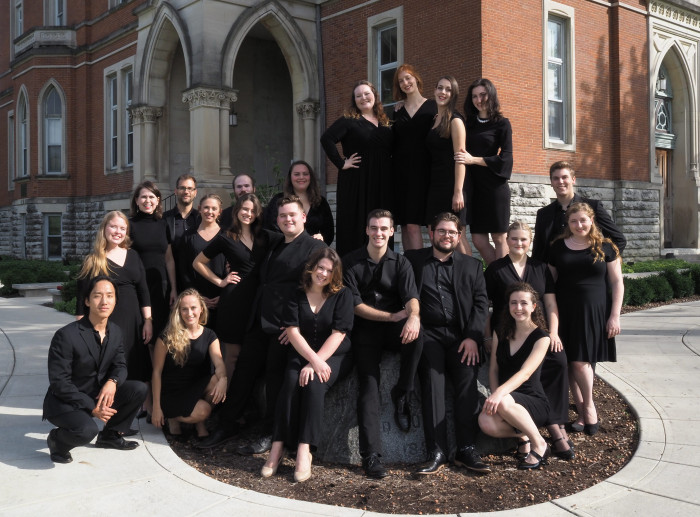 "Since the concept gave me a lot of freedom in choosing music, I programmed some of my favorite choral pieces," Schmidt explained. "I am particularly excited about Allegri's famous Miserere, which has one of the most challenging solo quartet parts of the choral repertoire. Another piece I am looking forward to hearing in beautiful Gobin Church is an arrangement of Native American music."
As explained in the program notes for the concert, "a collage is an artwork made up of assorted materials glued to a paper, board, or canvas. Pablo Picasso was one of the first who used this method for creating innovative art. The materials are determined by the artist." Thursday's concert is made from an assemblage of different musical materials, thus creating a new whole. The "canvas" is choral music, but even this foundation consists of many different styles and genres.
The Thursday evening concert is free and open to the public. No tickets are required. For additional event details visit click here or follow the School of Music on Facebook and Instagram @depauwmusic.
Back