Poli sci prof observes Iowa caucus snafu
February 7, 2020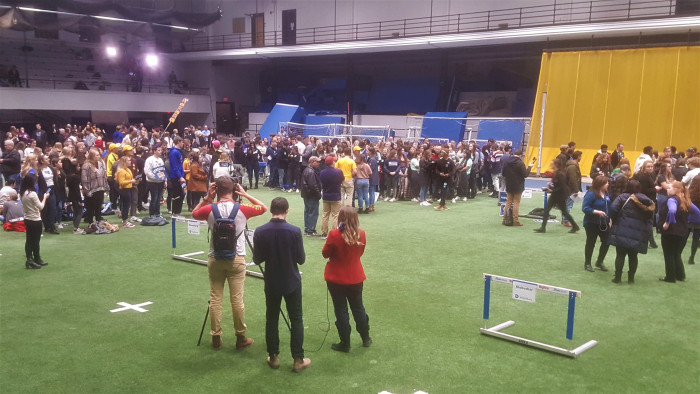 Political science professor Bruce Stinebrickner, who got a close-up view of the botched Democratic caucuses in Iowa this week, maintains that the glitch will make it difficult for Democrats to criticize procedures used for the general election in November.
"If I were Trump and I were already scheming to have a little, if you will, 'imperfection' in the general election, I think I would become a little bolder now, thinking 'those Dems are handicapped.' Maybe that's too Machiavellian. But Democrats are going to be in a much weaker position to criticize any election procedures," he said.
Stinebrickner, who will teach a class on the presidential selection process in the fall and who has published articles about the election process, traveled to Iowa to observe the caucuses, traditionally the first-in-the-nation contest among presidential candidates seeking their party's nomination. He witnessed the caucuses in 2008, 2012 and 2016 too, and wonders if the problems this year mean the 2020 event will be his last.
"I was already looking forward to 2024," he said. "It's kind of an every-four-year indulgence. I don't think the Iowa caucuses as we know them are going to exist anymore."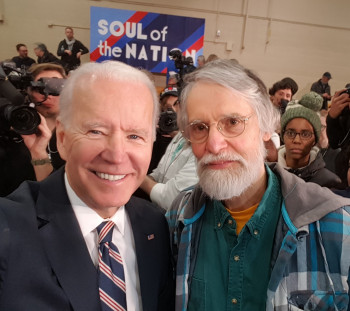 The New York Times reported that Iowans struggled to download or log into an app that had been adopted ostensibly to streamline the process of reporting votes; precinct chairs had not been trained on the app. Many who tried to call in results were put on hold for more than 90 minutes. Final results still weren't available Friday morning.
Stinebrickner said he observed completed ballots sitting unattended on the floor at one caucus site. When he visited a second site, wearing an "observer" sticker he picked up at the first, the caucus chair said he hadn't seen those. Stinebrickner said, had he been so moved, he probably could have illicitly participated.
"I was already thinking, man, this is complicated and those vote counts aren't going to be very reliable," he said. "Little did I know that the app would fail and they wouldn't come in at all."
The snafu may have benefited two candidates, he said. Amy Klobuchar, who hails from Minnesota, almost surely would have had to drop out of the race after failing to do better than fifth – her likely place – in the state next door.
"Because of this delay, she is off in New Hampshire campaigning. So she is a minor beneficiary," he said. "I'm unclear about Joe Biden. He's coming in fourth, it looks like. He may not be hurt quite as badly because that hasn't been the headline, right? The headline has been 'Iowa app snafu.' Then it's been, oh, 'Buttigieg and Bernie up top.' It just seems to me that the effect on Biden will be diluted a little bit. I don't think the Biden people are shedding any tears about the app. They'll probably make some noises like 'can we really trust these results, given all the snafus?' I think the results will not be as influential as they would have been."
(Top photo: A caucus at Drake University Fieldhouse. Bottom: Former Vice President Joe Biden with political science professor Bruce Stinebrickner. Submitted photos.)
Back