UPDATE: Accommodations made for students displaced by Senior Hall fire
February 7, 2020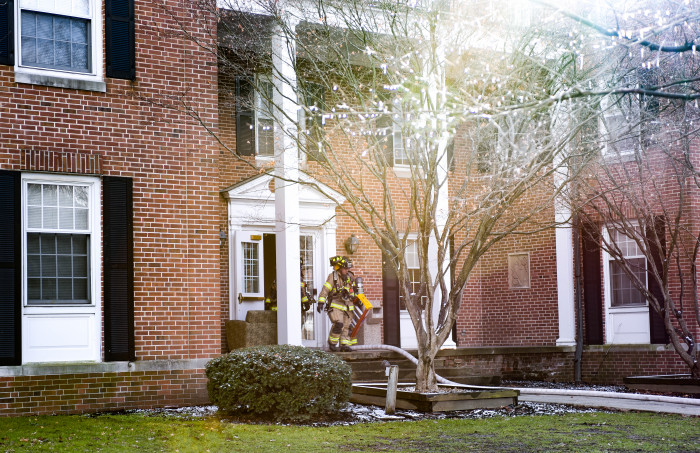 Students displaced Friday by the Senior Hall fire have been moved to comparable living spaces in North Quad of DePauw University and will remain there through the end of the school year.
The goal is to minimize disruption to their studies, said Alan Hill, vice president for student academic life and dean of students.
Affected students are retrieving their belongings from Senior Hall, which will be turned over to Facilities Management Wednesday morning to clean and repair damage. The students were given gift cards to Walmart and Kroger to address their immediate needs and the university is providing off-campus laundry services for those who need it during the transition. Administrators also have asked faculty members and academic advisers to be flexible with affect students during this time.
The fire at Senior Hall, an upperclass residence hall at DePauw University, displaced 35 students late Friday afternoon. No one was injured.
The three-story building sustained water damage from the second floor, where the fire started, to the basement, largely from sprinklers, said Greencastle assistant fire chief Rob Frank. It also sustained smoke damage.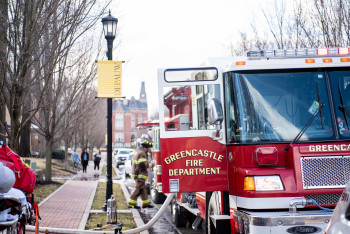 "The fire was very small," Frank said. "There's more water damage than fire damage." The cause is under investigation, he said.
Students living in Senior Hall are being rehoused on campus, said Sarah Ryan, assistant dean of students.
Back