Watch: DePauw graduates 472 seniors in virtual ceremony shown around the world
May 21, 2020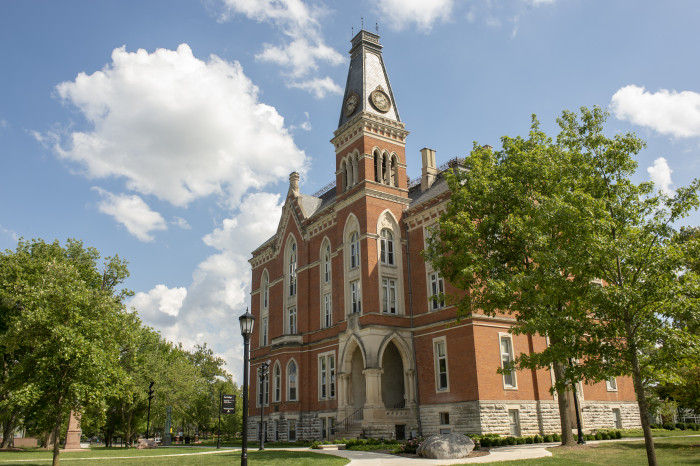 DePauw University conferred degrees May 17 on 472 graduating seniors in a virtual ceremony streamed live on YouTube. A video of the event can be seen here.
The virtual ceremony, necessitated by the COVID-19 pandemic, will be followed by an in-person ceremony being planned for June 6, 2021. Members of the Class of 2020 voted for the dual recognitions, and DePauw wanted to ensure that degrees had been officially conferred on students whose next plans – to attend graduate school or go into the military – require such official action.
DePauw has a sizeable enrollment of international students, so a worldwide audience was looking on as President D. Mark McCoy told the graduates, "you have done the difficult work with necessary fortitude: You have attended the classes, put in long hours of study, met with your professors and advisers and even learned how to do all of these things remotely – doing anything and everything necessary to fulfill the requirements for your degrees.
"You have earned the right to mark your triumphs and to celebrate your achievements."
Tim Good, the professor of communication and theatre chosen by class members to speak, said, "what I have to say to you, what I am not ashamed to say, is that your teachers love you. And of course, I mean faculty, but I also mean staff members. I mean food service, laboratory assistants, administrative assistants, coaches. I mean custodians, facilities, student life and many, many others. I also mean administrators, trustees, alumni. And I really mean it. We're all here for you."
Two students were honored with the most prestigious awards DePauw gives to graduating seniors.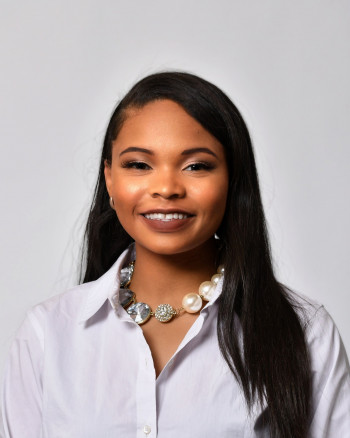 Brittany Davis received the Walker Cup Award, given to the member of the graduating class who has been determined to have contributed the most to the university during his or her four years of enrollment.
"Upon starting my DePauw journey four years ago, I had no idea that I would be able to grow so much, both inside and outside of the classroom," said Davis, who plans to pursue an M.D.-Ph.D. program toward becoming a medical research physician. "The experiences I have had have been truly incredible and have sculpted me into who I am today."
Davis, a Holton scholar from Indianapolis, double majored in neuroscience and global health and minored in Spanish and chemistry. She was a science research fellow and an information technology associate who conducted and presented several STEM research projects at major conferences; worked as a research intern for Massachusetts General Hospital for Children and Harvard Medical School; and studied and conducted research in India, Sri Lanka, South Africa, Japan and Cuba.
She was the founding member of the Students of Color in STEM organization; chartered a Minority Association of Pre-Medical Students chapter at DePauw; and worked as a mentor and a tutor in the Greencastle community as a member of Alpha Kappa Alpha Sorority Inc.
The other nominees for the Walker Cup were Luka Ignac, Summer Pappachen and Brenda Rodriguez.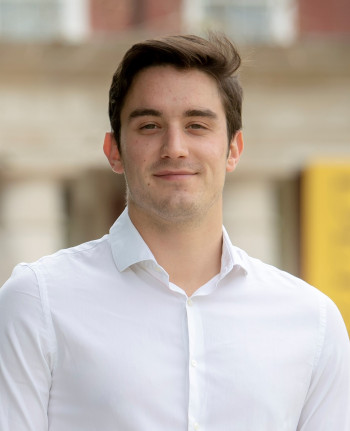 Ignac, who majored in political science and French and minored in peace and conflict studies, was awarded the Murad Medal, which recognizes the senior who has had the most significant scholarly and/or artistic achievements during his or her time at DePauw.
The medal is named for Ferid Murad '58, a physician and Ph.D. pharmacologist who won the Nobel Prize for his far-reaching contributions to medical science.
Ignac, a native of Croatia, plans to attend Georgetown University's Master of German and European Affairs program as one of five global public service leaders to receive a prestigious McHenry Fellowship.
While a DePauw student, he investigated NATO's role in transatlantic crises, which resulted in an invitation to conduct a policy workshop during the 2019 European Conference at the Harvard Kennedy School. He served as a political affairs intern at the Embassy of the Republic of Croatia to the United States and he studied in Belgium, where he conducted comparative research on the security policies of the European Union and NATO.
He worked as an intern at DePauw's Prindle Institute for Ethics, during which time he served as the president of the DePauw chapter of European Horizons, a transatlantic youth think tank based at Yale University, and coauthored several policy papers about cybersecurity, cybercrime and the consequences of Brexit for transatlantic relations.
Ignac also was selected to Phi Beta Kappa, the country's most prestigious honor society, and Pi Sigma Alpha, the honor society for undergraduate and graduate political science students. He previously received the Richard Bunch Award for Best Junior in Political Science; the Ambassador Viron P. Vaky Award for Inter-American Relations; and the Vera Scholarship for International Students.
Other finalists for the Murad Medal were John Cotton and Zachary Wilkerson.
Back