Honor Scholar Program honors Minneapolis theatre teacher as Battey Educator of the Year
June 15, 2020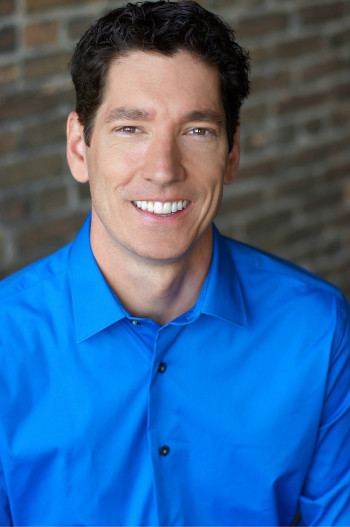 DePauw's Honor Scholar Program is honoring a Minneapolis educator as the Battey National Educator of the Year, an award given to a high school teacher who inspired a DePauw honor scholar.
Nicholas Freeman, the director of theatre and film studies at Minnehaha Academy, is being honored for the 2019-20 academic year. He was nominated by Margot Leiner '20, an honor scholar who transferred to Minnehaha during her sophomore year and auditioned for a role in "Seussical."
"When I was given a role, I had no idea that becoming a member of this theatre community would change not only my high school experience, but it would mold me into the creative, confident, empathetic, driven individual I am today," Leiner wrote in a letter to nominate Freeman. "For that, I must credit my favorite high school teacher Nicholas Freeman, who we admiringly refer to as simply Freeman. …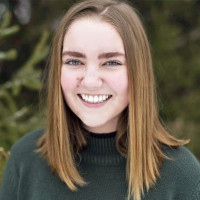 "Freeman taught me diligence, commitment, teamwork and the confidence to be vulnerable – whether in front of a single person or a crowd of hundreds of people. He created an environment where I felt comfortable being my complete self, and I felt supported even when I made mistakes."
After an August 2017 explosion that killed two Minnehaha teachers and decimated the building, Freeman had to find places in the Twin Cities for his students to rehearse and perform. He ultimately decided to present a communally written play about the explosion and its effect on the community. "His sensitivity to the feelings of his students are unmatched, and his ability to bring people together will always be my favorite quality about him," Leiner wrote.
Teachers who are nominated by a DePauw honor scholar are invited to submit a 500-word essay about their teaching philosophy, which is used – along with the nomination letter and a recommendation letter from the teacher's principal – by a panel appointed by DePauw's vice president of academic affairs to choose the Battey winner.
"When students understand the value of their voice and are allowed to share, it deepens the teacher/student connection needed to create the multiple layers of learning storytelling," Freeman wrote in his essay. "Trust is established through shared ideas, empathy and affirmation. This is key when encouraging students to take risks, allowing them to fail and to learn from one another. Oftentimes, sharing comes at the expense of mistakes and failures. When this is the case, humor is involved and walls are broken down."
Freeman holds a Master of Fine Arts from the University of California, Los Angeles. He worked as an actor and educator in Los Angeles for 11 years before moving back to Minnesota, where he grew up. He continues to act in theatre and film in the Twin Cities, including playing Buddy Holly in several productions of "Buddy! The Buddy Holly Story." He was nominated this year for the Tony Award's Excellence in Theatre Education.
The Battey award was created in 2008 by Joan Westman Battey '54 and her husband Charles to thank educators who have made a difference in the lives of DePauw students. "The award has helped previous recipients pursue advanced graduate training, develop new courses, travel,and conduct projects," said Kevin Moore, director of the Honor Scholar Program and professor of psychology and neuroscience. "The award has had an international impact, as previous winners have taught as far away as Nepal and India. The award also has had impacts that are much more local, with winners from Greencastle and Putnam County."
The award provides a prize for the recipient of $9,800 and for his school of $3,450, which is to be spent according to the winner's recommendations. DePauw's vice president of academic affairs typically travels to present plaques to the winner and his school, but the COVID-19 pandemic will prevent that from happening this year.
Back