DePauw president 'dismayed and concerned' about ICE edict on international students
July 9, 2020
DePauw University President Lori S. White said today that she is "dismayed and concerned about the additional anxiety caused by this unwarranted and mean-spirited ruling" issued Monday by U.S. Immigration and Customs Enforcement that international students who take only remote classes in the upcoming term must return to their home country.
ICE ruled that international students may not reside in the United States if, because of the COVID-19 pandemic, they choose to or must learn remotely. If their institution begins the fall term with in-person or hybrid classes but switches, because of an upsurge in COVID cases, to remote-only classes partway through, international students must return to their home countries, ICE has said.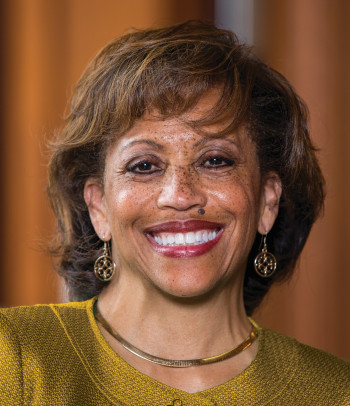 The ruling, White said in a written statement, "is contrary to our institutional values and comes at a time that already is extraordinarily difficult for all of us. In partnership with presidents and peers in our Great Lakes Colleges Association, which will issue a statement later today, I will continue to work with education leaders and organizations to lobby Congress to reverse this ruling."
The "complexity and lack of clarity" in ICE's ruling "require careful consideration and time to analyze potential options," White said, "but we are continuing to communicate individually and collectively with our international students. To date, we have hosted live, virtual information sessions, and will offer more if necessary. We also are offering individual consultations with staff in our Justin and Darrianne Christian Center for Diversity and Inclusion and seeking expert external counsel to help us support our international students to the fullest extent possible."
In a separate communication, Dave Berque, vice president of academic affairs, and Amanda Kim, vice president for diversity and inclusion, listed steps the university has taken to address international students' concerns, including:
An email was sent to all international students with details on the announcement, outlining key implications for studying on campus and for studying remotely.

Two virtual Q&A sessions were held for continuing international students and incoming international students. Additional sessions will be offered as needed.

Individual consultations are being provided by staff members.

Steps are being taken to ensure housing will be available for international students who cannot depart campus at the end of the fall term.

Assistance has been provided for students struggling to find airline tickets to fly home or to return to campus in August for the start of the fall semester.

Legal counsel has been consulted to determine how the university can support international students if it must transition to remote learning mid-term.
White's full statement can be read here.
Back