DePauw Theatre presents "Brainpeople" starting Thursday
January 28, 2020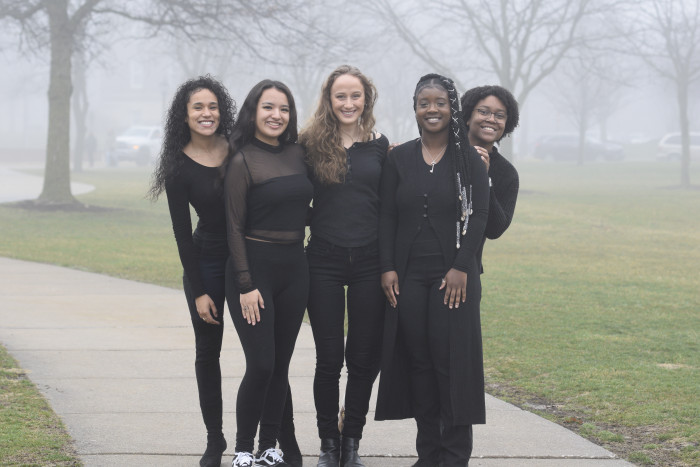 DePauw Theatre will present "Brainpeople," by critically acclaimed playwright José Rivera, from Thursday through Sunday at the Moore Theatre in the Green Center for the Performing Arts.
Productions are set for 7:30 p.m. Thursday through Saturday and 1 p.m. Sunday. Tickets can be purchased online at depauw.edu/arts or at the Green Center Box Office weekdays from noon to 4 p.m. or 90 minutes before each production.
The play is about a wealthy heiress who invites two wayward strangers to a grand feast commemorating the death of her parents. If they can make it through the night, the guests will take home $20,000. Tensions rise, true colors are revealed and the exotic main course is not the only thing with claws.
Making her directorial debut on the Moore Theatre stage is Felicia Santiago '14. Upon graduation she obtained a master's degree from New York University and has been working since then throughout New York as an actor and director.
"It has been a dream of mine to come back to DePauw to direct and teach," Santiago said. "Being back in honor of diversity shows how far DePauw has come and is a symbol of faith and hope for how far it'll continue to go."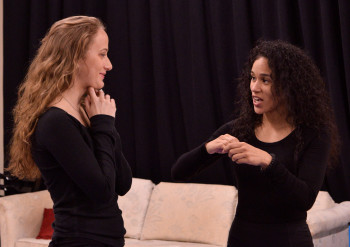 In her first role on a DePauw stage is Aolani Cano '23, who plays the role of Layna, a bookish stranger with a dark past. "Working with such a small group of women created a unique bond that led to a truly empowering and therapeutic experience," she said. "Felicia has supported and encouraged all of us during each step of production," says Cano. Alongside Cano will be DePauw stage veterans Amalia Crevani '21 and Chloé Johnson '22.
Top photo: Director Felicia Santiago '14; actors Aolani Cano '23, Amalia Crevani '21 and Chloé Johnson '22; and stage manager Noelle Johnson '20. Photo left: Crevani listens to director Santiago.
Back