Professor emeritus Baughman dies
July 6, 2020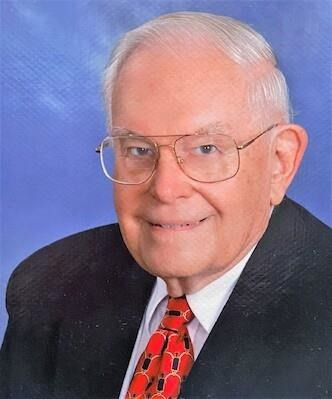 John J. Baughman, 95, a 1948 Phi Beta Kappa graduate of DePauw who returned to the university to teach European history for 37 years, died June 26 in Greencastle.
Baughman, who retired in 1990, enrolled at DePauw in 1942, but his education was interrupted by his service in the U.S. Army's 44th Infantry Division from 1943-45, for which he received the Order of Purple Heart and the Combat Infantry Badge. His experiences were described in the spring 2018 edition of DePauw Magazine.
Baughman was a Fulbright Scholar at the University of Paris in 1951. He studied French history at Harvard University, where he received a master's degree. He received his Ph. D. in European history from the University of Michigan in 1953.
While at DePauw, he chaired the History Department; served as university historian and university marshal; was awarded the John Clark Ridpath professorship; and worked as a visiting professor for two years in Athens, Greece. He was a member of Alpha Tau Omega.

Baughman was active in a number of organizations in the community; was an avid reader; and was a genealogist who detailed the Baughman family tree. He was the author of "Our Past, Their Present: Historical Essays On Putnam County, Indiana;" "The French Banquet Campaign of 1847-1848;" "My Sixty Eight Days in Combat Against the Armies of the Third German Reich;" and "DePauw University: A Pictorial History."
Baughman was honored in 2002, when Patricia Harms Canfield '57 and her spouse Robert C. Canfield '60 endowed a faculty fellowship in honor of Baughman and his wife Elizabeth Bowden Baughman. The Canfields supplemented the endowment in 2015.
Back