Explore Greencastle and Surrounding Areas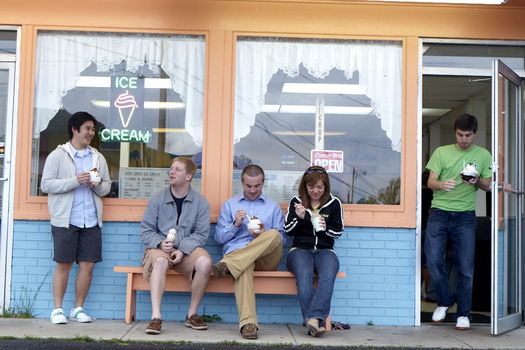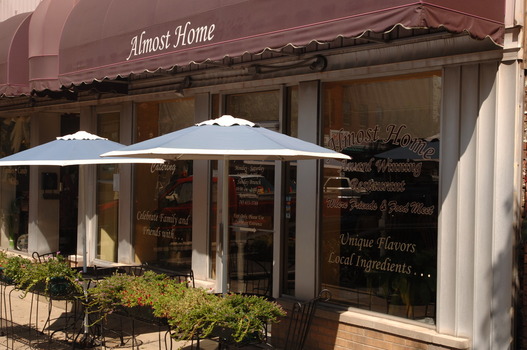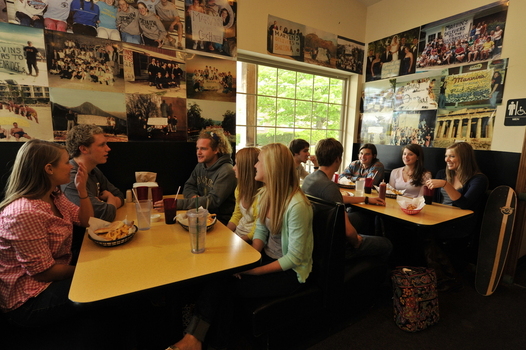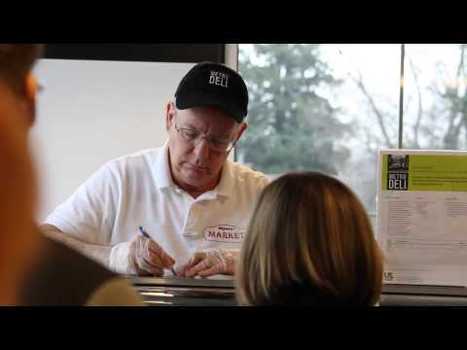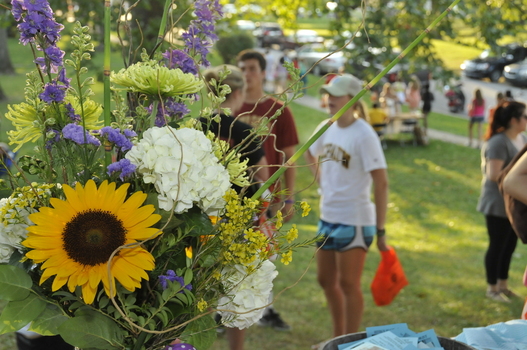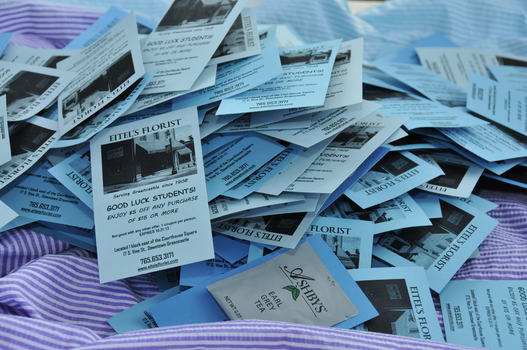 Putnam County offers a variety of interesting options for families and participants in DePauw's summer programs.
Enjoy the Outdoors
Nature Park: The DePauw Nature Park has 24 trails, which total to 9.6 miles of adventure.
City Park: Robe Ann Park has a playground, swimming pool, skate park, and plenty of space to picnic or toss a ball.
People Pathways: The People Pathways are a set of 12 mile paths for walking, running, and biking.
Golf Course: Old Hickory is a fun 18 hole regulation course located near US231 just a few miles north of Greencastle.
Waterfall: Cataract Falls, the largest waterfall in Indiana, is an easy 15 mile drive from campus.
Covered Bridges: Putnam County is part of Covered Bridge Country with a rich history to explore.
Farmers Market: The local Greencastle Farmers Market is set up on the downtown square from early May to October on Saturday mornings. There is local entertainment as well as locally grown produce, garden plants, and more.
State Parks: There is a wide range of State Parks in Indiana, including Turkey Run and Shades, both within an hours drive of Greencastle.
Entertainment
Movie Theater: Ashley Square Cinema has two theaters and show times can be found on their website.
Paintball: On the first and third Saturdays each month, from 11am-5pm, Field of Dreams has Open Play which is available to walk-in players.
Food/Dining
In addition to the excellent food provided by Bon Appetit on campus, there are a variety of local restaurants to explore. Restaurants are listed in order of proximity to campus.
Hoover Hall: Bon Appetit, DePauw's on-campus food provider, has an all you care to eat restaurant located in the middle of campus. http://depauw.cafebonappetit.com
The Fluttering Duck: Casual dining at the Inn at DePauw 2 W Seminary St, Greencastle, IN 46135, (765) 658-1000
Two West Bistro: Fine dining at the Inn at DePauw 2 W Seminary St, Greencastle, IN 46135, (765) 658-1000
Tap House 24: Gastropub located near the downtown square 24 S Indiana St, Greencastle, IN 46135, (765) 301-9800
Marvin's: a student favorite and DePauw tradition for over 40 years 202 S College Ave, Greencastle, IN 46135, (765) 653-9200
Myer's Market: a local deli and sandwich shop 302 E Washington St, Greencastle, IN 46135, (765) 653-1335
Starbucks: located next to DePauw's bookstore downtown Greencastle 2 E Washington St, Greencastle, IN 46135, (765) 653-0628
Almost Home Cafe: award wining food and desserts 17 W Franklin St, Greencastle, IN 46135, (765) 653-5788
No. 1 Chinese Food: eat in or takeout 1360 Indianapolis Rd, Greencastle, IN 46135, (765) 653-0828
Casa Grande: Mexican cuisine 1360 Indianapolis Rd, Greencastle, IN 46135, (765) 653-2309
Buffalo Wild Wings: college student favorite 1310 Indianapolis Rd, Greencastle, IN 46135, (765) 653-6486
Fast Food: including McDonalds, Burger King, Taco Bell, Arbys, and Long John Silver located on Indianapolis Rd, Greencastle, IN