Byron Mason '20 had been shooting photos since he was 15, so he settled easily into work at The DePauw as a photographer and, later, the photo editor.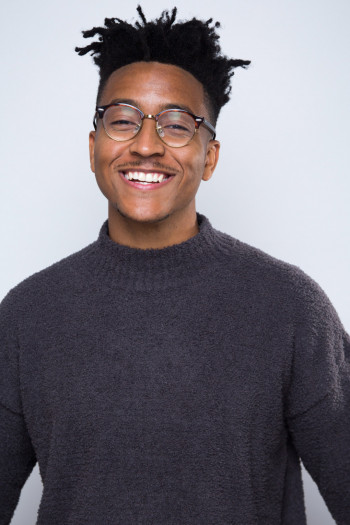 At the time, though, "I was very set on just being a writer. … Working at The DePauw helped me figure out ways to marry both my passion for the written word and for the still-image medium."
His interests evolved, and "I started figuring out ways to combine that even further, which I think is where film came from." When he made a documentary film for a class, "I was hooked."
After graduating, Mason – a Rector scholar and media fellow – had an online internship at Carnegie-Knight News21 multimedia initiative at Arizona State University and then interned for the CineCares Foundation, which placed him in the lighting department on the set of "Chicago Fire," a TV show filmed in his hometown. It was a "humbling and … enriching experience," he said, and he debated whether to continue working or get more schooling.
The latter won out, and he is in his second semester of a three-year master's program in film production at the University of Southern California's School of Cinematic Arts. "I definitely don't want to sound arrogant," but 20 years from now, "I will be a successful writer and director who uses horror and thriller genres to speak to the nature of the human condition and black and brown communities." He said he also wants "to be a person who just helps and gives back and is constantly reminded of where he came from."
DePauw Magazine
Spring 2022
A GATHERING PLACE FOR STORYTELLING ABOUT DEPAUW UNIVERSITY
Whether we are writing about the intellectual challenge of our classrooms, a campus life that builds leadership, incredible faculty achievements or the seemingly endless stories of alumni success, we think DePauw has some fun stories to tell.

News media: For help with a story, contact:

Bob Weaver, Senior Director of Communications.
bobweaver@depauw.edu.