Watch Moments From the Introduction of DePauw's 21st President Dr. Lori White (1:26) and Introduction of DePauw's 21st President Dr. Lori White (20:23).
The DePauw University Board of Trustees voted unanimously Tuesday to appoint Dr. Lori S. White, the vice chancellor for student affairs at Washington University in St. Louis, as DePauw's 21st president. She will succeed D. Mark McCoy, DePauw's president since July 2016.
White was the unanimous recommendation of an 18-member presidential search committee chaired by Justin Christian '95 and comprised of alumni, faculty members, staff, students and administrators. Interest in the DePauw presidency was extremely high, with college presidents, vice presidents and corporate executives seeking consideration. White will be the first woman and the first person of color to serve as president of DePauw.
"Throughout her career, Dr. White has brought a student-centered approach to her work and the work of the institutions she has served," said Kathy Patterson Vrabeck '85, chair of the Board of Trustees. "She understands that the student experience is best served when academics, co-curricular experiences  and residential life are considered holistically. Dr. White's ability to engage authentically with all constituents has contributed greatly to her success at world-class institutions. She is a team-oriented leader who is engaging, energetic and passionate about the liberal arts, access and student success. The Board of Trustees is delighted to welcome Dr. White as our 21st president and looks forward to the future of our institution under her leadership."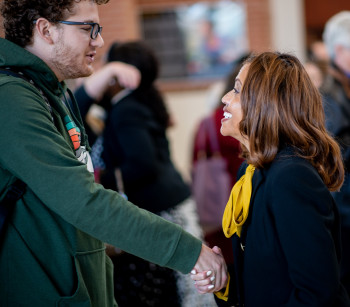 Said White: "I am beyond excited to serve as DePauw's 21st president and join countless others who have passed beneath DePauw's iconic arch into a world of endless possibilities. Throughout the interview process, I've been deeply impressed by this community of extraordinary faculty who challenge students to think and learn broadly, supportive staff who care about each student's experience and students and alumni who exemplify the transformational impact of a DePauw education. I knew from my first awe-inspiring moment in East College that I wanted to be part of DePauw's history, tradition, passion and values that are truly 'gold within.'"
During the eight-month search, the search committee, guided by search firm Russell Reynolds Associates, listened to thousands of stakeholders about the attributes they wished to see in the university's next president, which included a collaborative leadership style, an ability to manage through change and conflict, a student-centric mentality, a commitment to inclusion and diversity and dedication to the liberal arts and sciences mission.
"Feedback from the DePauw community about what DePauw needs in its next president was clear," said chemistry professor Jeff Hansen '86, a member of the presidential search committee. "We sought a great communicator, a great listener, someone who makes good decisions after carefully hearing input from all constituencies and someone who can build community and unite the campus. The search committee unanimously selected Dr. White because she excels in all of those qualities. I am thrilled that she has agreed to take the position and I can't wait to get started."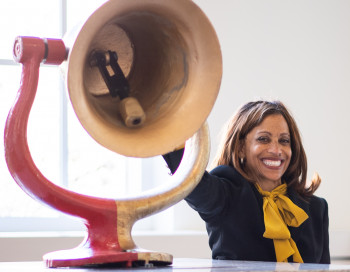 White comes with more than 30 years of experience in both student-focused leadership and academic roles. Before joining WashU in 2015, she worked as vice president for student affairs and clinical professor of education at Southern Methodist University; associate vice president for student affairs at the University of Southern California; associate vice president for student affairs and dean of students at San Diego State University; and assistant vice provost for undergraduate education and director of undergraduate advising at Stanford University.
She is a professor of practice in the WashU Department of Education, was a clinical professor of education at SMU and has held other teaching positions over the years; she will hold the rank of professor of education studies at DePauw. White's research and teaching have focused on the student experience in higher education and the mentorship of student affairs professionals. She is the author of numerous articles and book chapters and has presented widely at professional meetings.
"We've been extremely fortunate to have Lori White as our vice chancellor for student affairs for five years. In her time here, she has brought incredible leadership, passion and intelligence to everything she's done, and Washington University is a much better place for having had her here," said Andrew D. Martin, chancellor of Washington University. "We're so grateful for Lori's many contributions and we'll miss her greatly. At the same time, we're also extremely proud to see the tremendous opportunity that is before her now. I have no doubt she'll be an outstanding university president and I wish her all the success in the world at DePauw."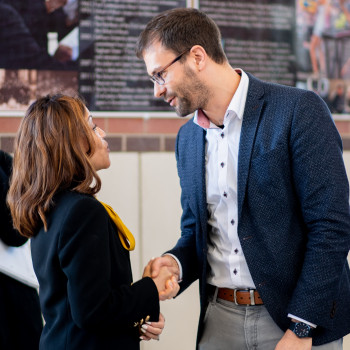 White earned an undergraduate degree in psychology and English from the University of California, Berkeley, and a doctorate in education administration and policy analysis from Stanford. She also attended Harvard University's Institute for Management and Leadership in Education and is passionate about the power of the liberal arts.
"Throughout my career my commitment has been grounded in what I believe are the distinctive values of liberal arts universities such as DePauw and what makes them so special – that is, a focus on creating and sustaining community, engaging in collaborative leadership and decision-making and thinking about our greater sense of purpose as institutions of higher learning," White said.
"More than ever, our world needs individuals who are thinkers, problem-solvers and innovators who understand the value of diversity, consider ideas using an interdisciplinary lens and are brave enough to challenge the status quo. The true value of the liberal arts is how well-prepared students with these abilities and perspectives are for careers in a wide array of fields."
During her tenure at WashU and SMU, White has sought to improve campus culture by opening dialogue among students and other community members with different religious, ethnic and political identities, bringing more diversity to Greek chapters and addressing sexual assault and sex discrimination on campus.
White is active nationally in several higher education organizations and has served on the boards of the Association for Sustainability in Higher Education and the National Association of Student Personnel Administrators Foundation. In 2009, NASPA named her a Pillar of the Profession. She was elected chair of the NASPA Board of Directors for 2016-17.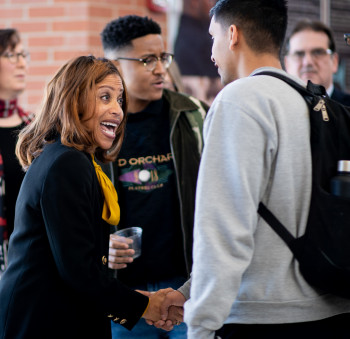 She comes from a family immersed in higher education. Her husband, Anthony Tillman, is assistant provost for student success at WashU. Her late father, Joseph L. White, was known as the father of black psychology and was the first African American to receive a doctorate in clinical psychology from Michigan State University. Her sister, Lisa D. White, is a Ph.D. geologist and director of education and outreach at the University of California Museum of Paleontology.
When she takes the helm July 1, White will be the only African American woman leading a university in Indiana and one of the few in the nation to do so.
Whether we are writing about the intellectual challenge of our classrooms, a campus life that builds leadership, incredible faculty achievements or the seemingly endless stories of alumni success, we think DePauw has some fun stories to tell.

101 E. Seminary St.
Greencastle, IN, 46135-0037
(765) 658-4416

News and Media

News media: For help with a story, contact:

Sarah Steinkamp, Vice President for Communications and Marketing and Chief of Staff.
sarahsteinkamp@depauw.edu.