For the second time in her academic career, Gabrielle "Gabby" Coffing '19 has landed one of the most prestigious science awards in the country.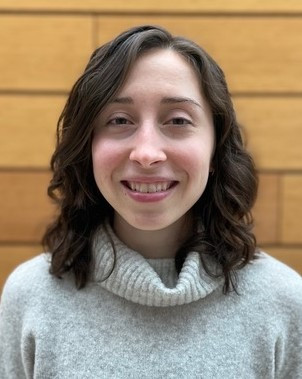 Coffing has won a graduate research fellowship from the National Science Foundation, which will fund three years of her studies toward a Ph.D. in biology. As a junior who double majored in computer science and cellular and molecular biology at DePauw, she won a Barry M. Goldwater Scholarship, awarded to the top 211 students in America in the natural sciences, mathematics and engineering. The Goldwater scholarship supported her final year at DePauw.
In the fall after her May 2019 graduation, Coffing headed to the University of Oregon, where she is researching the octopus's visual system at a molecular and genetic level and investigating how it compares to other species.
The fellowship provides three years of an annual stipend of $34,000 and an educational allowance of $12,000. Winning it, Coffing said by email, "shows that the reviewers think both my research and outreach plans will be impactful to the science community. In addition to my research plans, I will mentor undergraduate students throughout my time at UO in research and professional development. … It is nice to get validation from the reviewers that they think I can conduct this research and have an impact in my community."
She hopes to someday teach and open her own research lab, in which "I hope to create a welcoming environment where students can learn how to code and use those skills to answer biological questions. I aim to make computational biology, and science in general, more accessible to underrepresented groups."
Her plans to mentor undergraduates mirror her activities at DePauw, said computer science professor Gloria Townsend. "Gabby not only made the highest grade in my computer science class, but she also 'paid it forward,' Townsend by email. "Gabby graciously devoted time to our Women in Computing outreach activities; she helped about 20 local Girl Scouts attain their IT badges by developing a workshop for little girls to learn Scratch (a drag-and-drop programming language) and to use the language in storytelling."
At DePauw, Coffing ran cross country and track for four years, largely because "I loved being part of the team." Running "helped relieve a lot of stress, but also pushed me to be better in a way that academics does not."
She still runs, and also has taken up hiking and biking. "Similar to while I was in college," she said, "running regularly gives me a break from academics and is also fun."
(Top photo of Coffing as an undergraduate by Tim Sofranko. Small portrait of Coffing at the University of Oregon by Molly Shallow.)
Whether we are writing about the intellectual challenge of our classrooms, a campus life that builds leadership, incredible faculty achievements or the seemingly endless stories of alumni success, we think DePauw has some fun stories to tell.

101 E. Seminary St.
Greencastle, IN, 46135-0037
(765) 658-4416

News and Media