Alumni news roundup - Dec. 15, 2021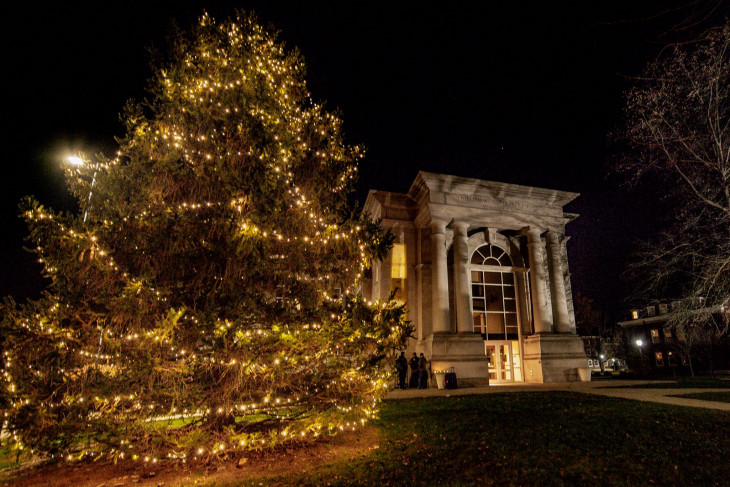 Peter E. Borkon '93 appointed superior court judge in California.
Erin Mulford Brown '97 to be inducted into the Ripley County Basketball Hall of Fame.
Justin Christian '95 appointed to First Internet Bancorp Board of Directors.
American Airlines promotes Ronald DeFeo '97.
Erica Kruse Garrison '01 joins law firm.
Season 2 Episode 13 of the television show "Pen15" in which Men of Note members William "Randy" Lazear '69, Delos Lutton '67, Tim Grodrian '67 (wearing a DePauw t-shirt) and Jack Thomas '67 appear is available online on Hulu.com. The foursome traveled to Los Angeles in February 2020 to perform at the invitation of Anna Konkle, the show's co-star and daughter of the late James "Peter" Konkle '70, who was a member of Men of Note. The foursome can be heard at 26:59 of the episode and seen at 27:06.
The Rev. Mark Graham '78 retires after decades-long ministry.
Sarah Tibbetts Gregory '13 joins the team of InterVarsity at Washington University.
Rachel Gutish '18 graces the cover of American Motorcyclist December issue.
Daniel Horner '90 appointed vice president of sales at PetHonesty.
Stacy Goodwin Lightfoot '99 delivers winter commencement address for The University of Tennessee Chattanooga.
Whether we are writing about the intellectual challenge of our classrooms, a campus life that builds leadership, incredible faculty achievements or the seemingly endless stories of alumni success, we think DePauw has some fun stories to tell.

101 E. Seminary St.
Greencastle, IN, 46135-0037
(765) 658-4416

News and Media