Alumni news roundup - July 30, 2021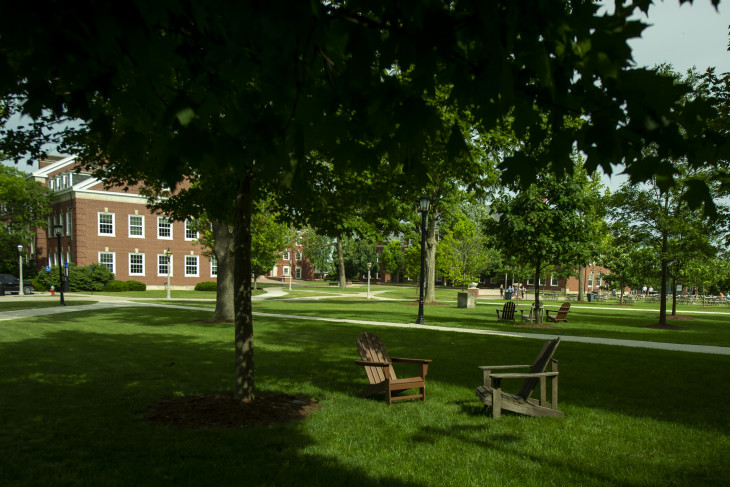 Lindsey Blackman Atkinson '02 was named staff liaison/rules editor for basketball for the National Federation of State High School Associations.
Chuck Brooks '79 writes about cyber security for Forbes.
Danielle Deadwyler and Whoopi Goldberg have joined the cast of a film by Chinonye Chukwu '07.
Kerrigan Clark '18 and Zach Taylor '18 are featured in an art show in Indianapolis.
Artist Deonna Craig '04 featured in new exhibit at The Children's Museum of Indianapolis.
120Water CEO Megan Casey Glover '04 announces the launch of a technical assistance program.
Phillip Joseph '90 buys the Janus Cycle Group.
Emily Kaufmann '15 joins the Indianapolis Hebrew Congregation as a communications specialist.
Grace Kestler '12 is recognized on Kappa Alpha Theta's "35 Under 35" list.
Stephanie Durfee Klein '96 is appointed to a judgeship.
Sam Kramer '20 is named freshman coach of Carmel High School boys' soccer.
Northwestern football coach commends Matt MacPherson '99.
Ampaporn Thambundit '17 teaches Japanese on TODAY.
Whether we are writing about the intellectual challenge of our classrooms, a campus life that builds leadership, incredible faculty achievements or the seemingly endless stories of alumni success, we think DePauw has some fun stories to tell.

101 E. Seminary St.
Greencastle, IN, 46135-0037
(765) 658-4416

News and Media