Alumni news roundup - June 2, 2021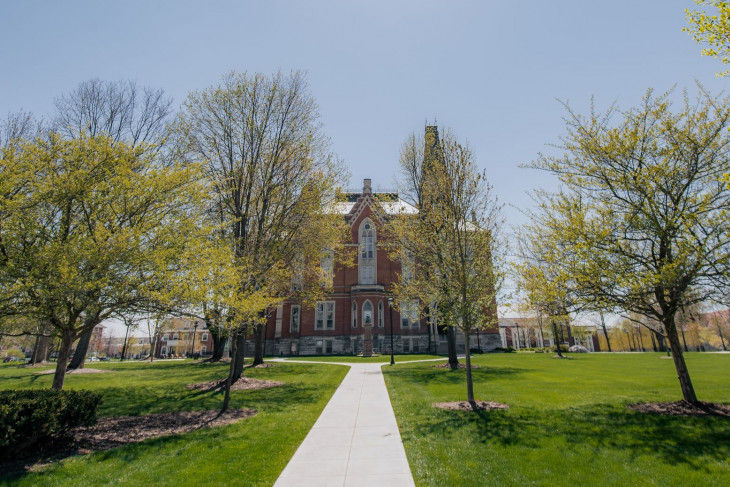 Deonna Craig '04 is the 2021-22 visiting artist at the Children's Museum of Indianapolis.
Henry K. Dambanemuya '13 was named a presidential fellow at Northwestern University.
Nicole Elam '04 was named president and CEO of National Bankers Association.
The online news site, Diverse Issues in Education, noted that DePauw appointed renowned chemist Percy L. Julian 1920 to its faculty posthumously.
Jon Sacchini '97, an aviation flight technology student at Vincennes University, received the Career and Technical Education Award for Excellence from the Governor's Workforce Cabinet.  
Cass County Sheriff Ed Schroder '87 joined the board of a training and recreational retreat for future law enforcement officers.  
Mike Sherman '88 joined the board of biopharmaceutical company Werewolf Therapeutics.  
Brad Stevens '99 is stepping down as the Boston Celtics' coach to lead the team's front office.
Joshua Thompson '04 was featured in Carmel Monthly Magazine.
Crestwood Police Chief Jonathan Williams '00 was profiled in a local newspaper.
Colleen Williamson '84 performed at Elkhart Civic Theatre "Swingin' in the Gardens."
Whether we are writing about the intellectual challenge of our classrooms, a campus life that builds leadership, incredible faculty achievements or the seemingly endless stories of alumni success, we think DePauw has some fun stories to tell.

101 E. Seminary St.
Greencastle, IN, 46135-0037
(765) 658-4416

News and Media